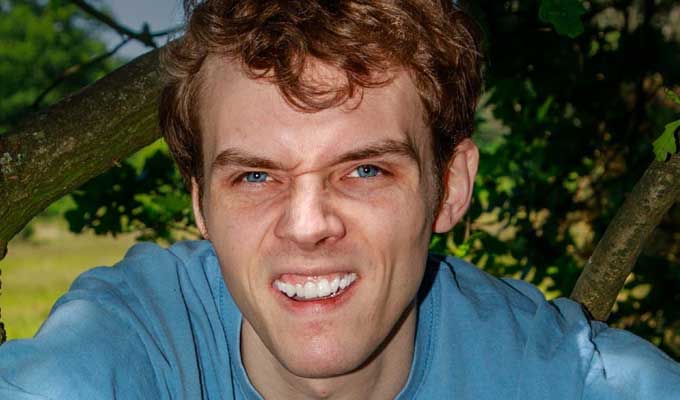 Look, It's Tom Little, Alright?
Tom Little has got the best routine on pneumonoultramicroscopicsilicovolcanoconiosis in the business – and that tells you a lot. A lot about his love of language, a lot about his quirky sensibilities and nose for obscure topics, and a lot about the fact he finds great gags in them, for this is a strong routine not just dependent on him repeating the longest word in the dictionary, even though that is its raison d'etre.
This sallow young Cumbrian, a fixture in new act finals a couple of years ago, proves himself an inventive writer on topics both quotidian and esoteric, from Metallica gigs to crisp flavours, Panini football stickers to competitive mates.
Well-worn topics, such as moving back in with his parents, are given a refreshing twist, while he does get to use his English degree, at least a little bit, by citing the likes of Wordsworth and even 1 Corinthians – though probably not in the way the authors intended.
Buzzing with nervous energy, which enlivens the atmosphere of a sparsely attended gig, his hands are forever in anxious motion, sometimes clicking his fingers as a sort of jump-start to the next sentence.
He seems self-conscious of the fact that he's delivering as if his playback speed is stuck on 1.5x, constantly checking his watch to check how fast he's racing through the show. But he more-or-less lasts the 50-minute course, even if about 10 minutes of it isn't quite up to the high standards of inventive, unexpected and often very silly stand-up he set himself.
This is his third Edinburgh run and he inexplicably remains playing to a handful of punters (all male, oddly) in a free venue off the beaten path while less creative contemporaries race faster up comedy's career ladder. But with material as strong as he has, he surely can't remain a hidden treasure for long.
Review date: 27 Aug 2018
Reviewed by: Steve Bennett
Reviewed at: Tolbooth Market
Recent Reviews
What do you think?