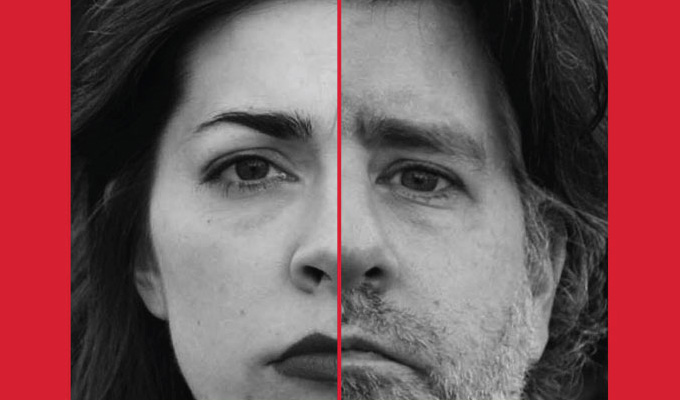 Holt and Talbot: Mansplaining Feminism
Wake up! It's 2018, where every other comedian is discussing feminism and political correctness Rosie Holt and Christian Talbot provide some kind of escapism with imaginative sketches parodying the issues.
Fast-paced, fun and light-hearted, Mansplaining Feminism looks at the likes of internet dating, right-wing grandparents, catcalling, the use of social media to expose foibles and a woman's physical features through a range of well thought-out, tongue-in-cheek, closely observed sketches.
Taking to the stage in a 'This Is What A Feminist Looks At…' T-shirt, Talbot overly hospitable to the women in the audience, making sure we've all got tampons and the like. Videos covering changes feature fellow comics telling him: 'You're a great feminist', with varying degrees of funny but always paying tongue-in-cheek tribute to just how woke he is.
It's part of the ironic role-reversal that's shot through the show, with Holt sitting down at one point to accept 'It's my turn to listen'. And when she grasped the concept of feminism once it had been 'mansplained', she had to apologise for herself
The pair offer a lovely contrast of comic talents and play off each other very well. Talbot is the more shy and understated, projecting a sense of insecurity, while Holt is the more committed performer: charismatic, flirty, confident, silly and offering great characterisation and an occasionally boisterous energy which really drives the show.
Deep into the performance, she accidentally skips a few lines in a parody about the 'positive strong female TV character' Detective McBoob, but she still is able to seamlessly carry on, making fun of herself in the true spirit of improv, which the audience loves.
The pair flit between irreverent sketches – I loved the Medusa-like character struggling to get her man to look at her – and dialogue as exaggerated versions of themselves; and they're constantly playing on words. Bottom line, they're super entertaining.
The crowd in this packed sweaty room concur, having as much fun as the performers clearly are. This is the one time when 'mansplaining' is not only permitted, but pleasurable.
Review date: 22 Aug 2018
Reviewed by: Sophie Cartman
Recent Reviews
What do you think?