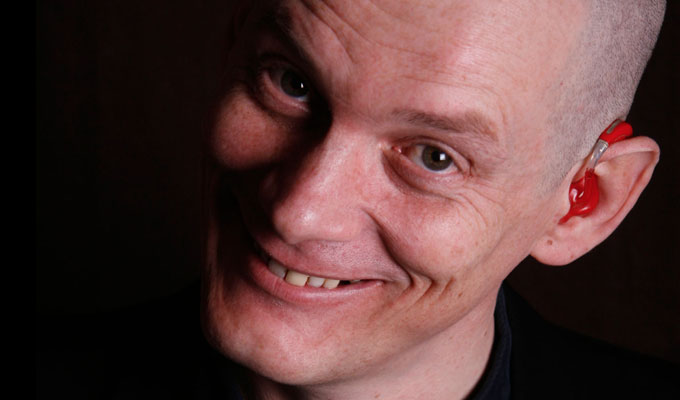 Steve Day: Adventures in Dementia
'I'm not attempting to mock dementia,' says Steve Day – even though he does manage to get a couple of sly familial jokes in at the expense of his father's cruel illness. Yet they come from such an obvious place of love, they cannot possibly taken the wrong way.
Adventures In Dementia is Day's hour-long tribute to his 82-year-old dad, Roy, whom he has seen slip away over the past ten years. Even though he is still alive, the comic sometimes refers to him in the past tense, so far has the man he knew faded.
While this is heartbreaking, Day focuses almost entirely on painting a portrait of what manner of man his dad was. Primarily he was a grafter who had to work for everything. After National Service he became one of the country's most accomplished bricklayers, and built a house with his own hands for his young family to live in.
Day's first-hand memories are more mixed: of a sometimes difficult and intransigent man, a demanding football coach and someone who was very set in his ways. He – like almost every dad of the 1970s – would grumble at the stars on Top Of The Pops: 'You can't tell if that's a man or a woman' or 'He'll never get a job on a building site looking like that.' David Bowie must have been gutted that line of business was cut off from him.
Music is a big part of this show, not least because Steve lost his hearing in his teens, so these were some of the last pop hits he recalled. However, in recent months new high-tech hearing aids have given him the chance to hear those tunes again, rekindling old memories. Day also serves up some more general nostalgia of the era, too, fondly recalling the time when Nestles wasn't pronounced Nestlé
Bizarrely for such a stick-in-the-mud, Roy went through something of a medallion-man phase that decade, and there are the embarrassing photographs to prove it. In fact, there's a montage of his life from beginning to end, a section that probably goes on too long, though it's clear every image means something to the increasingly emotional comic.
Steve's memories are necessarily bitter-sweet, but the show can be taken as showing two fingers to dementia, defying the disease's definition of his father to replacing it with his own – a three-dimensional portrait of a real man, warts and all, but loved and loving.
While the comic is known on the circuit as a gag-writer, here he's a mood-setter, from affectionate to poignant to celebratory, courtesy of a singalong to Sweet Caroline. Good times never seemed so good when contrasted with the harsher realities of the present.
Review date: 22 Aug 2018
Reviewed by: Steve Bennett
Reviewed at: Laughing Horse @ Espionage
Recent Reviews
What do you think?