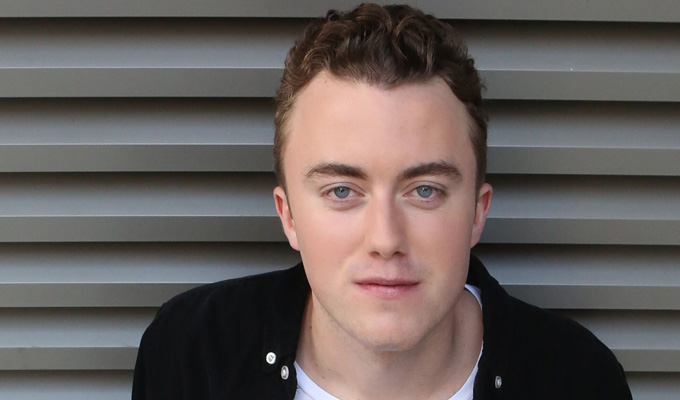 Tom Lucy: Reluctant Millennial
It might seem a good thing to become a successful stand-up early on, but Tom Lucy's second show gives an indication of how it can actually stunt a comic. Lucy says that he doesn't live a normal life and that he's trying to do more things that other 22-year-olds do, he definitely needs to pursue this because at the moment his material is almost entirely generic and incurious.
One routine is about gigging in the US and being introduced on stage in a strange way, another is about gigging in Dubai and seeing a funny sign by the swimming pool. Later on, he jokes about the 'phones and laptops only' sign above plugs on trains. Fair enough if you're not living a normal 22-year-old's life, but it the minimum effort has gone into generating this material.
The blurb for Reluctant Millennial suggests he's some kind of spokesman for his generation (never mind that he's not even a millennial, I'm sure it was decided on his behalf that that was the buzzword that needed to be in the title). In reality, he has almost nothing to say on what it's like being a young man in 2018. Among the 'blistering new material' is the observation that he doesn't understand cars and the news. His reversal of the phrase 'I'm old enough to be your mum' wasn't a particularly snappy bit of joke-writing. 'It's scary being young at the moment' sounds as if it might be going somewhere but arrives at a joke where his mum says something flippant about the Trump wall, and terminates there.
The closest Lucy gets to giving us something interesting on all this is on the topic of social media, and the looming presence of your parents, but even then it's through the prism of being a comic, and having his Twitter jokes batted back at him by his dad.
There is some stronger material towards the end on being on a dating app and a one-night stand he had, which at least tell us a tiny bit more about who he is. He has some good lines on post-coital awkwardness, and his idea for another legal option beyond guilty and not guilty (and not proven in Scotland) shows a bit of imagination.
A lot of premises for jokes are very basic though, comparing two unlikely or opposed things, like the difference between what he and a pigeon have achieved by the age of 15, Amazon-style reviews on dating apps, today's definition of the word 'icon' compared to in days gone by. Meanwhile, Brits drink a lot and Cornwall is incestuous – stop the press.
Lucy is certainly complacent in his material but I take issue more with the game: how he has been plucked and groomed for success when he's so underdeveloped as a comic.
The most infuriating thing for me was when Lucy got so obviously lazy with his audience chat. Of course, comics throw out questions as a springboard for some material, but Lucy has whittled this down to the most soulless and disingenuous exchange possible. It would go along the lines of: 'You look like an intelligent man sir, do you know much about cars? I bet you do.' 'Yes.' 'I don't know much about cars, a few years ago…' I've had more meaningful conversations with my cat.
You can see why Lucy has been chosen as a comic to invest in. He's a super-relaxed presence onstage, a nice likeable bloke, friendly and chatty. He knows how to deliver a joke and tell a story and the audience seems to be enjoying it all. All very sellable. Especially as he's the spit of Sam Smith.
But really Reluctant Millennial just shows the kind of rubbish you can get away with. Instead of finding anything out about Lucy himself, or anything at all really, we get the illusion of a comic, and the illusion of a show.
Review date: 21 Aug 2018
Reviewed by: Paul Fleckney
Reviewed at: Pleasance Courtyard
Recent Reviews
What do you think?