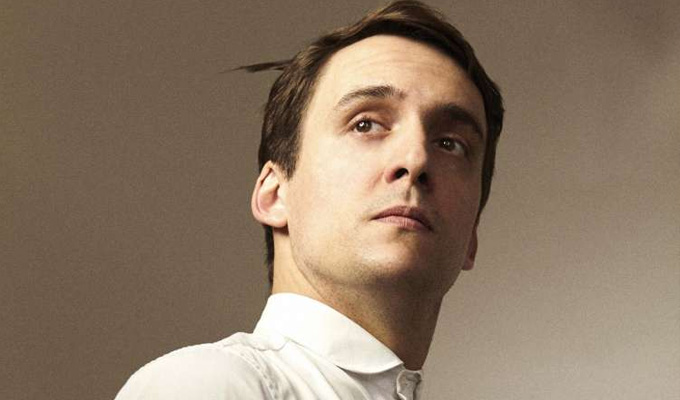 Graham Dickson: Timber
Graham Dickson's latest character piece is a monster story. The monster being the worst kind – a male Hollywood executive. In this near-future fantasy, all such hotshots have gone feral, left to scavenge in the woods, having driving the women out of town.
Among them is The Bear, a one-time, prime-time TV star who apparently holds the clue to what went wrong. Now a Netflix documentary-maker called Joan is determined to track him down to discover the truth.
But while that #TimesUp-inspired plot sounds relatively simple – if highly improbable – its execution is something of a jumble. The audience is never quite told what is going on, even in a conclusion that raises more questions than answers, which makes it hard to invest much in what becomes baffling sequence of scenes. A touch of mystery is no bad thing in comedy or theatre, but this is ultimately too unsatisfying.
Dickson has all the credentials you could want: he trained at the New York Film Academy and UCB Theater in New York, is a founder of the incredible Austentatious show and a director of London improv school The Free Association – and his performance is as strong as that CV suggests. But that doesn't matter much if the show's not coherent.
There are some fine individual moments. The best comes at the start (not a good sign) as we get a trailer for the show to come, while other highlights include a game of hide and seek that has a daft twist, and a Shakespearan-style advert for a mattress store that exposes the pretentiousness of actors, as if we needed telling.
But overall, Timber is a bleak 'story' built on non-sequiturs, and although Dickson portrays general mood of a descent into madness, the detail is scant, with little to anchor the absurdity. We meet a ripped fitness instructor, a male feminist, a young actor called Wolf Boy. Some plastic flamingoes came into it, too, but why?
Timber been directed by Hamish MacDougal, who's no stranger to high-concept shows about performers on the edge, having worked on Joseph Morpurgo's brilliant Hammerhead last year. But whereas that gradually built up the picture of a tortured monster, Timber builds up only static. Even if occasional scenes punch through, it's an overly demanding watch for too little reward.
Review date: 21 Aug 2018
Reviewed by: Steve Bennett
Reviewed at: Underbelly Cowgate
Recent Reviews
What do you think?