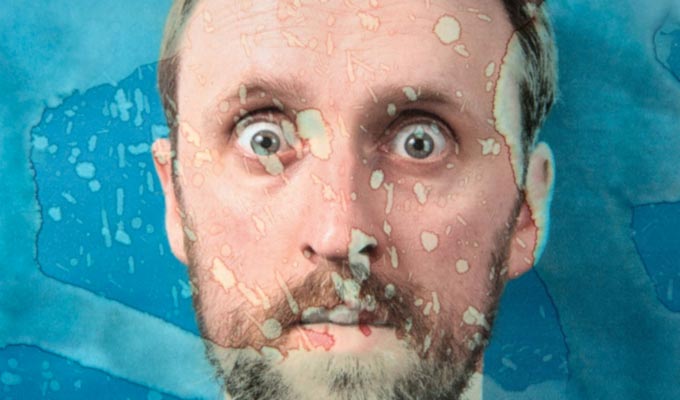 Matt Winning: Climate Strange
Sometimes comedians end up lecturing their audiences, but that is exactly what Matt Winning has set out to do. He has a doctorate in climate change policy and continues to work in the field, which has made him so terrified of the impending catastrophe caused by man-made global warming that he's chosen to use what platform he has as a comedian to do all he can to stop it.
So we're bang in Inconvenient Truth territory here, with Winning banging the drum about our impending doom, pointing out that there's as little scientific uncertainty about the issues as there's possible to be, explaining the psychological reasons why we're not all terrified by this fast-approaching disaster, and describing what we can all do to reduce our carbon emissions.
The bad news is that changing your light bulbs isn't really going to cut it. You're going to have to stop flying, ditch the car, cut out meat… and the biggest factor of all, not have children.
This latter point is the one that's most vexing Winning, as he's planning on starting a family. So he wonders if he can cut down his emissions enough to cover the carbon footprint ascribed to him from his theoretical future child. Thus from all the facts and figures and graphs, a traditional Fringe show format emerges: a comedian with a challenge and a measurable - if impossible-looking – aim.
Winning, performing his fourth solo show, is an eager and amusing guide through the subject, able to joke about his experiences while sticking true to the science. It's an entertaining blend of facts, figures and accessible bits of stand-up. He has running jokes about his idiot colleague or his dislike of dogs while his experiences of going vegan or ditching the car offer funny asides.
Sometimes the facts take over from the comedy, but those priorities were established at the start. A small handful of the more forced gags struggle, while the conceit that this show is sponsored by a fossil fuel company provides unnecessary intrusions. But overall he keeps it light, despite the horrifying consequences that humanity could face if we can't fix it.
By the end, there's some data trickery to get the response he wants - the sort of thing he'd pounce on if a climate change denier did it. But for the sake of good theatre, we'll let it pass. Besides, there's a stronger payoff than successfully balanced books to come.
However, the abiding image from this show is not optimistic. Given the implications not getting the CO2 emissions under control, this could be the most terrifying show in Edinburgh.
Review date: 18 Aug 2018
Reviewed by: Steve Bennett
Reviewed at: Just the Tonic at The Mash House
Recent Reviews
What do you think?