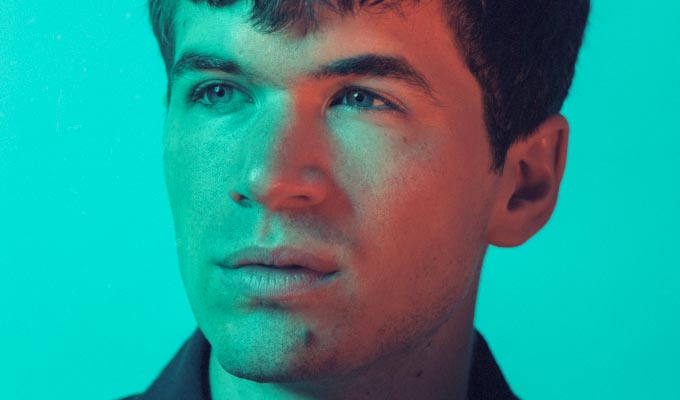 Ivo Graham: Motion Sickness
The thing about maturing and going from one phase of life to another is that you don't normally know it's happening at the time. Instead, you view it in hindsight, after the event, bigger, wiser. Not Ivo Graham. With his new show, Motion Sickness, we see a comic who is documenting the transition to adulthood in real time – before it's happened, even.
With engagement and impending fatherhood on his mind (only in theory, by the way, there's no actual bun in the oven), Graham is opening up about his growing pains, that he both is and isn't prepared for this new chapter of his life. You may think it's good for him to do this, to talk it out onstage, but his psychotherapist says doing comedy may in fact be exacerbating his indecisiveness and arrested development.
If this sounds a little heavy for an Ivo Graham show then fear not, because really Motion Sickness is same old Ivo. He turns his anxieties into light-hearted, self-deprecating, crisp standup, and just because they're more grownup than before, doesn't mean he hasn't got one eye on the notepad. Honestly, he'll make a fantastic dad comic.
He has some terrific material on this subject, like his micro-stories about playing football with young boys at a wedding instead of talking to the adults about stamp duty, and the contrast he presents between his girlfriend and father, one looking to the future, one stuck in the past. When he gets sidetracked by a discussion with an audience member about, of all things, Aylesbury, it feels like a peculiarly Ivo-ish thing to get chatting about, and shows that he doesn't need a script to be lucidly witty.
He eases into the more reflective stuff with some classic Graham: a routine on getting stuck on a Go Ape course that's as silky as a David Gower cover drive, and his peak geek opener on doing a corporate gig for his favourite railway franchise.
As ever his writing has been sculpted to perfection, not a hair out of place. Sometimes he seems on the verge of tripping over his precise wording, perhaps overly keen to birth his thing of beauty, but he always pulls it through. And even when he gets beyond the well-chosen anecdotes to the more chewy stuff, the great lines keep on coming, he doesn't take the foot off the pedal.
You don't get much sense of the outside world in Motion Sickness, it's very much an inward-looking show, but for a token mention of Brexit. That's his style though, his politics is the politics of the home and how he relates to the people around him.
In that sense, it's small c conservative. People don't come to see Graham because Mark Thomas is sold out, they want to spend an hour with a good egg who can tell a funny story, and that's bloody well what he gives them.
Review date: 17 Aug 2018
Reviewed by: Paul Fleckney
Reviewed at: Pleasance Courtyard
Recent Reviews
What do you think?