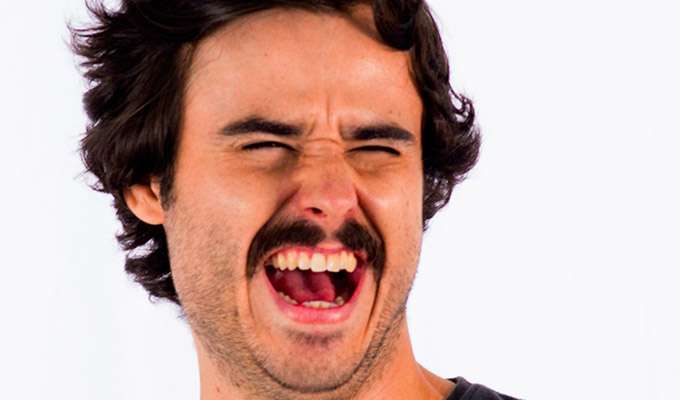 Alcohol Is Good for You – Sam Kissajukian
Sam Kissajukian makes no bones about the fact he chose this title to get more alcoholics into the room, picking a topic that allows the predictable retelling of his most notable drunken escapades.
These are technically humorous, but his exaggerated style seems overly-performed and overly-rehearsed rather than genuine – like he's been to comedy school and picked up these tips.
Yet he is a confident, energetic comic with a knack of creating dramatic images and big expressions to emphasise his jokes. One of the most vivid sections comes as he describes a major skateboarding accident which happened when he was sober, although he disguises his clumsy moment by claiming he was drunk at the time.
For a stand-up relatively new to the game, Kissajukian still has a way to go to truly hone his craft He hits all the conventional requirements, starting from the usual opening crowd work, breaking the ice by asking the audience which drinks they favour and whether anyone has quit alcohol – which they respond to excitedly.
He makes familiar observational jokes about 'things that you do when you're drunk', for him that includes getting nervous at urinals, and a few murmurs in the audience prove he is not alone.
One of his most extensive bits involves him ending up on a hippy compound in an Australian village where he took the psychedelic drug, DMT, as found in ayahuasca. He describes his trip: floating out to space where a giant dick covered in trams tried to attack him.
But when he strays from alcohol-related jokes, they're not as well-received, and he tends to stick to the expected path, including telling us plenty that we already know. At one point he reveals that cows are sacred in India – surely this is common knowledge? He is trying too hard here.
Kissajukian keeps his material broad, although any attempt to appeal to everyone is doomed to fail, and some people filtered out the door gradually through his set. Perhaps they needed a stiff drink…
Review date: 16 Aug 2018
Reviewed by: Sophie Cartman
Reviewed at: Laughing Horse @ Espionage
Recent Reviews
What do you think?