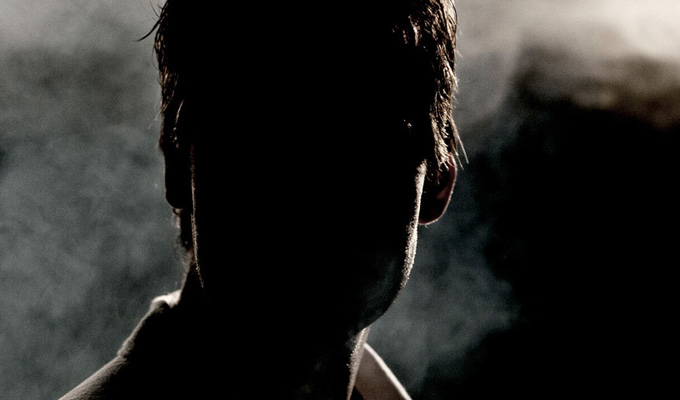 Adam Riches Is The Guy Who...
Note: This review is from 2018
The first of three full shows hard-working Adam Riches is performing every day of the Fringe brings one of his previously minor characters centre stage – and the timing, as creepy guys everywhere are getting their comeuppance, seems perfect.
He is, to give him his full title, The Guy Who You Meet Right After You Come Out Of A Long-Term Relationship, a manipulative pick-up artist who projects an empathetic 'nice-guy' image, but whose intentions are unmistakably sleazy.
He boasts of how woke he is, how much he is a feminist, cynically using the language of concern and understanding to advance to his goal. With so many liberal, affirmative aphorisms, he's basically a walking Instagram post… but one who wants to get inside your pants.
The Guy is, therefore, less in-your-face alpha than almost all of Riches' other creations, but much more manipulative, which well-suits the comic's puppetmaster style of audience interaction.
This show takes place in the Underbelly's cafe, Riches prowling the tables to seek his prey, whether it's the woman he wants to gaslight (he never bothers to get her name, that's irrelevant to him), those who might dole out supporting advice to the newly lovelorn, or those ordered to reveal the secret gripes of their long-term relationship to make our dumpee feel better about her plight.
Nobody is safe - which perhaps explains a couple of early walkouts – but Riches sticks to the improvisational ideals of going with whatever gets suggested to him, even if something odd is blurted out in nervous panic.
He subtly ramps up his alter-ego's phoney commitment to women's rights til they become absurd. Such insincerity is fertile ground for comedy, and the Guy's unwitting undermining of his own intent is wryly funny – and watch him flip when his soft-soap approach fails.
Riches also has a good ear for both the trite truisms of the self-help types and the clumsy PC neologies coined to bypass some assumed unfairness. In his words, you are not in a couple, but are two individuals who are temporarily 'polygamy intolerant'.
For an amusing salutary warning about these emotional charlatans, give The Guy an hour of your time. Just don't, whatever you do, give him your number.
Review date: 10 Aug 2018
Reviewed by: Steve Bennett
Reviewed at: Underbelly Cowgate
What do you think?