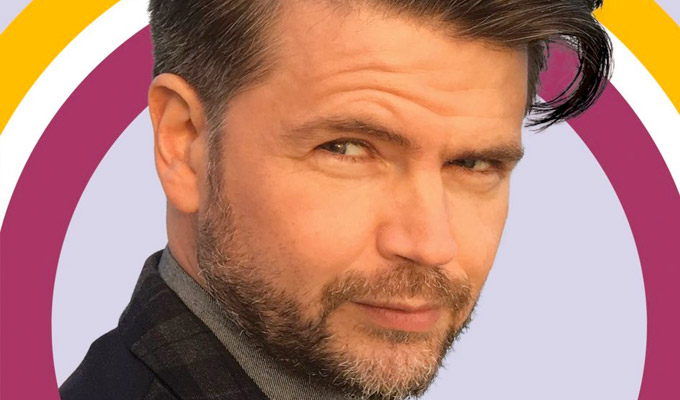 The Trevor Lock Experience
Trevor Lock has dropped out of comedy's rat race, quitting stand-up for something akin to hosting a cult, at least to judge from the returning numbers he's attracted to his modest but attentive audience and his beatific, almost smug smile.
This experiment has been five years in development and he's in no rush to get it under way, finding out why people have come and taking his time explaining the few, basic house rules. He offers very little guidance from the stage as the audience, seated more-or-less in an intimate semi-circle, are invited to observe and judge each other. If comedy is subjective, then this is the evidence, as everyone tries to make their own sense of what to do.
Revealing anything of what transpires next would be a spoiler. But it's really not very much. Five people are given notepads to record what's happening, their thoughts progressively dictating the course of the hour. Lock directs the conversation as little as possible, chipping in with an occasional question or bon mot, those stand-up skills not entirely put out to pasture.
The 3pm slot proves surprisingly crucial as some in the audience have been drinking for a while and some, judgementally, have not. Over a couple of rounds of notepad reading, as the format reveals itself, some of the recently appointed journalists grow self-conscious in their observations, more guarded. Some, by contrast, strive harder to be witty. Others are more indiscreet, the initial lack of stimulus forcing them to fill their pads with something, anything, affording everyone a chance to react.
Based on returnees' testimony, every show is markedly different. So what conclusions to draw from our version? With declarations of lust for the stranger sat opposite, a muttered Princess Diana conspiracy theory and the Jewish-profiling of others in the group, everyone is suddenly engaged as we outwardly laugh but internally wonder if this is how fascism begins. Or maybe that's just me.
Despite initial concerns about undercooked charlatanism, there's an undeniable and compelling momentum that builds over this situationist hour, time well spent if you fancy a show that gets a little bit philosophical and reframes the relationship between audience and performer.
Review date: 8 Aug 2018
Reviewed by: Jay Richardson
Recent Reviews
What do you think?