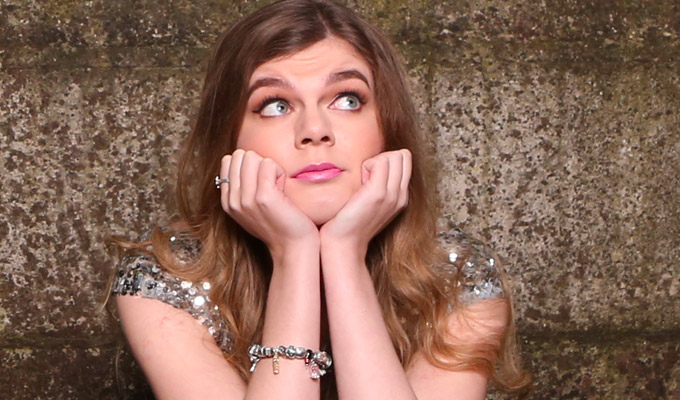 Lauren Pattison: Peachy
As Lauren Pattison says at the top of her second show, Peachy, making comedy out of happiness isn't an easy task. While many other comics are bearing their souls for the benefit of their audience (and themselves), Pattison has by all accounts had a good year – in her career and in her love life – but she has successfully turned this into a delightful and funny hour.
Peachy is also a positive show about a young woman who struggles with depression and low confidence (as was documented in her show last year), beginning to build up her muscles, of every description. The perpetual backdrop of her worried mother who thinks she can't look after herself raises the emotional stakes of the show, too – not only has Pattison got something to prove to herself, she's got something to prove back home too.
The main obstacles in her path are a looming six-month trip to Australia to do comedy, and finding people – friends or a fella – who make her feel good, make her realise her own potential. She wants to grab what she wants from life for once, she tells us. Her tales of dating and seeking advice from friends demonstrate what a natural storyteller she is, and the whole show has a poise and balance to it that makes it remarkably easy to watch. In fact, the longer the show went on, the more the audience got into it, which is a credit to how Pattison draws us into her predicament, and the warmth of her performance.
She can sure deliver a line too. This being a show that is more anecdote than out-and-out joke telling, you don't necessarily expect one of those punchline-style moments, but when they land, they really land, such as the one comparing her comprehensive to the boarding school of one of her dates.
In fact, class is another theme of Peachy – she admits to having a chip on her shoulder about 'posh boys', who she never would have considered dating before. She gets some good material out of the contrast between her posh sort-of boyfriend and her working-class parents in Newcastle, although she does resort to using hummus as a class indicator, which is one of the laziest cliches in comedy.
The funniest stories of the show for me come when she describes her attempts to seduce her fella using a combination of directness and silly humour, and a trip to the zoo in Australia that becomes an emotional trial.
It all builds to a climax of confronting a sort of end-of-level baddie, when she's back home in Newcastle doing a gig. If I had one criticism it's that the show could be edited more tightly, but not much much, really. It was clear from her best newcomer-nominated debut that Pattison is beyond her years as a comic (she's only 23), and with Peachy she has only cemented this reputation.
Review date: 8 Aug 2018
Reviewed by: Paul Fleckney
Reviewed at: Pleasance Courtyard
Recent Reviews
What do you think?