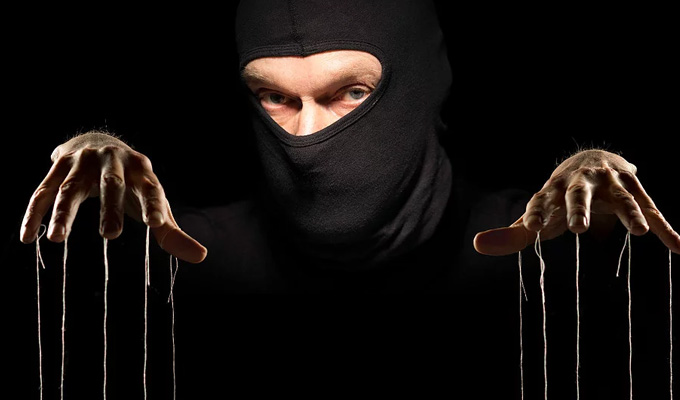 Brain Rinse
Mike Raffone – and yes, he really did choose that stage name (say it out loud) – jokes that he chose to dedicate Brain Rinse to audience participation to save the effort of writing material. With the explosion of such shows on the fringe festival circuit, it seems like he's not the only one.
But there's not enough invention to make Brain Rinse stand out, even if there's a sort of 'I can't believe he's making us do this' fun to proceedings. Indeed, this often feels less like a comedy show, and more like we're humouring a teacher in a series of drama-class exercises.
Mr Raffone is a genial bloke, especially in the guise of his Yorkshire 'ninja' who frames the show, and no one wants to be the sourpuss who rains on his parade – especially given there are only six of us in the audience. But if he's dispirited by such a turnout, he never lets it show, maintaining an infectiously cheery demeanour through all his set pieces.
There are a couple of other characters, which lead to awkward moments as he disappears behind a screen to change. These comprise a brusque sergeant-major barking orders at us to sit down or stand up; an old-school mountaineer which involves minimum interaction but is a pretty awkward section and he unfunniest of the show, one visual gag aside; and a slightly ill-judged sexual guru with Kenny Everett-style massive foam hands and a wig that evokes Jimmy Savile, extra unfortunate given the premise that we are going to 'fondle each other' already causes discomfort, even if he does order a 'no touching' rule.
There is a set-up to this 'puppetry of the audience', that he wants to unleash our 'inner ninja, but it's a pretty wobbly one. But the closing set piece – writ suitably big – does give a sense of closure, tying up at least one strand of the preceding context.
The upshot is a fun, if entirely inconsequential, 45 minutes of genial mucking about that might not quite make good on his promise to make us feel like 'one big happy family', but at least makes us feel better about any nervousness towards audience participation.
Brain Rinse might be all suds, but you can't be too down on such a warm and good-natured performer.
Review date: 6 May 2018
Reviewed by: Steve Bennett
What do you think?