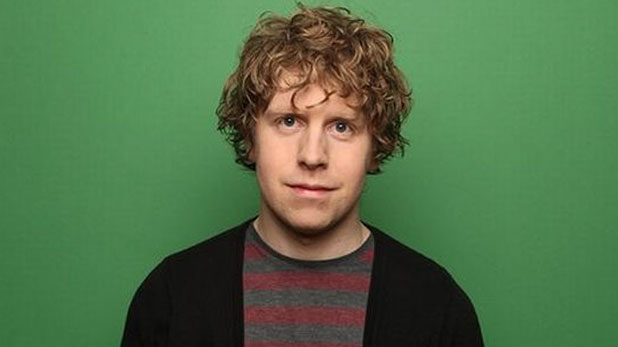 Jeremy Vine: Agony Uncle and Josh Widdicombe Will Make Your Life Better
Jeremy Vine at 10 o'clock at night? Well, not quite, it's Lewis MacLeod doing a note-perfect impression of Radio 2's king of topical chat.
The format of Jeremy Vine: Agony Uncle is a little contrived, the idea being that the presenter takes calls from the great and the good while the records are playing on his hit daytime show. But it makes for an interesting soundscape as well as some gentle ribbing of the sort of tabloid fodder Vine sometimes indulges in, asking his listeners: 'Should cheese be weaponised?' Or 'What's your favourite sandwich?'
However behind this format is a very straightforward sketch and impressions show. Sometimes too straightforward: David Attenborough describing the drinkers at a Wetherspoons as if they were exotic wildlife is Route One stuff that every uninventive comedy writer will have come up with in the decades since Attenborough stared making nature shows.
Out-satirising the real news is often a problem too. Discussing wedding plans with 'Meghan Markle', the gag is that the Queen might have to listen to Stormzy perform at the reception. This coming days after Her Maj was actually treated to both Shaggy and the massed banjoleles of The George Formby Society featuring Ed Balls, Harry Hill and Frank Skinner.
Perhaps the outrageousness of real news why writers Jon Holmes – the Now Show alumnus who here provides the voice of Vine's producer Tim – and Cornelius Mendez have kept their politician impersonations decidedly lightweight. Donald Trump is portrayed as a bit of a numbskull barking about 'fake news' and Boris Johnson as the usual loveable posh buffoon with the mad hair, not the major political disrupters they are.
Elsewhere the same gag is used twice, with Adele speaking only in her lyrics, followed by Bobby with the travel, which comprises more song lyrics. So while Jeremy Vine: Agony Uncle is occasionally funny – and he mimicry from Jess Robinson and Terry Mynott as the callers hits its mark – often the writing is unambitious.
Sill, there's no such think as a bad idea. Or so goes the premise of Josh Widdicombe Will Make Your Life Better, a panel show in which celebrity guests suggest inventions and life hacks, which are then interrogated by the rest of the panel.
Guests in the pilot were Fay Ripley, Evelyn Mok and Harry Hill, who's never short of a bonkers idea. Here his suggestions included 'audio emojis' – only to find he had been beaten to it. The audience made a couple of suggestions too, including a solution to the very middle-class problem of deseeding pomegranates.
Widdicombe's default setting of exaggerated incredulity was well-used here, while gadget engineer and professional problem-solver Dr Lucy Rogers was a great booking as the expert offering feedback. Although Akshay Ruparelia, a teenage 19-year-old estate agent already worth £12million, was redundant as a second expert.
The banter was all very entertaining, thanks to a strong panel and the ideas providing offbeat jumping-off points for the conversation. But of course the show worked, as – like Hill's emojis – this format has already been invented. Dave Gorman's Genius, anyone?
Radio 2's Funny Fortnight continues tonight with Dog Days at 10pm and What If… at 10.30pm. Listen to Jeremy Vine: Agony Uncle here and Josh Widdicombe Will Make Your Life Better here.
Review date: 25 Apr 2018
Reviewed by: Steve Bennett
Recent Reviews
What do you think?