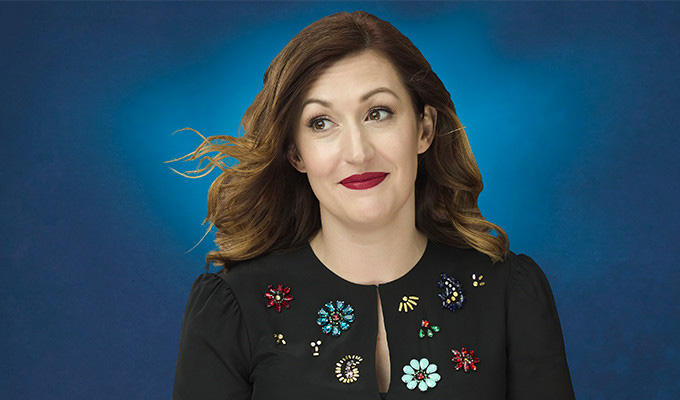 MICF: Celia Pacquola – All Talk
From the outside, Celia Pacquola's life is going great. She's filling a sizeable theatre at the Melbourne comedy festival and starring in the acclaimed ABC sitcoms Rosehaven and Utopia.
Yet this frank and fearless show reveals that looks can be deceptive, for that confident woman on stage has been fighting depression and anxieties.
Such mental health concerns might be common ground for self-analytical comedians used to turning pain into art, but Pacquola is up there with the best. Although she's dealing with weighty matters, she's nimble-footed with them; the laughs flow so freely from her jauntily confessional anecdotes about being a slightly messed-up woman in her 30s, prone to making bad decisions under the influence of too much wine, that the underlying issues are addressed by stealth.
Her analogy for the human condition, of us all being a hive of bees in a person-shaped suit, is a memorable one, explaining both her own inner tumult she sometimes struggles to tame, and why everyone else is a mess of contradictions and conflicting impulses.
Every section resonates with relevance as she discusses the likes of the #metoo movement, the nefarious uses of technology. Not just Mark Zuckerberg, there's also the matter of the sex tape she only recently realised she made in her past. And that's not the biggest personal disclosure in this candid hour.
Without a scintilla of feeling 'worthy', Pacquola is doing sterling work in normalising matters sometimes considered taboo, stripping such issues of their oppressive baggage to make them just another fact of almost everyone's life, ripe for the mocking.
This is the comedian at her 'two glasses of vino' best, loose enough to be indiscrete about her turbulent life, astutely self-aware but sharing intimacies with disarming wit.
She may issue a mock apology for touching on such dark and personal areas to those expecting the 'nice girl from the ABC' to talk Tasmanian infrastructure, but her openness, easy likability – and great jokes – should leave no one disappointed.
Review date: 6 Apr 2018
Reviewed by: Steve Bennett
Reviewed at: Melbourne International Comedy Festival
Recent Reviews
What do you think?