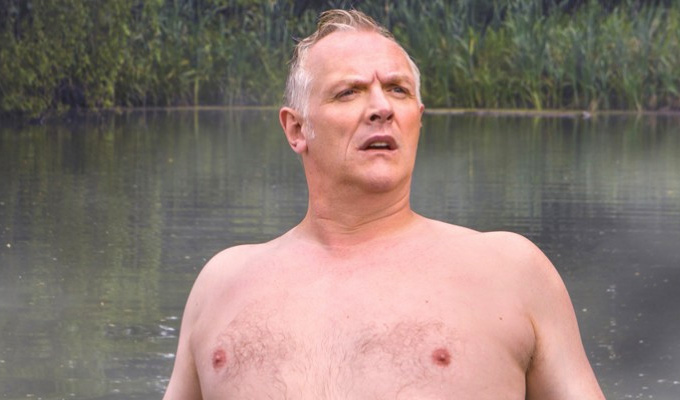 Greg Davies: You Magnificent Beast
Note: This review is from 2017
The star of Greg Davies's stand-up shows was never Greg Davies. It was his father.
All the comedian ever had to do to prepare a new tour, he jokes, was go home with a notebook and write down whatever crazy utterances the old man came out with, and report back.
But in an act that showed absolutely no concerns for his son's career, Bob Davies went and died three years ago.
To make the stand-up's writing process even more difficult, Greg's mum also made him vow not to embarrass her by repeating some of her more insane comments on stage. Luckily, Davies can't keep a promise, and Mrs D's blushes aren't spared in a series of hilarious, occasionally eye-popping, anecdotes about her both contemporary and from his childhood.
While he might portray his parents as utterly insane, nothing escapes the same judgement – not doctors, not children, not the terminally ill… not least himself, whose reprehensible behaviour is cheerily retold for our amusement. You Magnificent Beast is clearly a sarcastic title, just in case you were in any doubt.
There is, though, a moment where it seems like he's accidentally picked up a page of Russell Howard's script when he gushes about the heartwarming potential of humans and what amazing creatures we are and reaches for the inspirational quotes of great men. But, of course, it's merely a premise to be subverted. Davies is endlessly amused at how ridiculous we all are.
Count his own body in that. Of course, we have a few glimpses of his spacehopper belly, but he also describes the failings of his 49-year-old body, his ill-fated attempts to manscape his pubic hair, and even reveals a cancer scare with a very eye-opening payoff.
He's not the first middle-aged man to complain about the onset of decrepitude, of course, but Davies's strength is the vehemence of his disillusionment and the blunt precision of his language. It's certain you'll never quite see ET or a Lenor bottle in quite the same way again so frighteningly vivid is the way he deploys them in his routines.
He deploys the f-bomb with aplomb, too, and has to warn the audience up top that he's a 'dirty boy', so those who only know him as Cuddly Ken from Cuckoo are in for a surprise. Those who've seen Man Down will be less shocked.
With his father in mind, there's a theme about trying to find a perfect epitaph to surmise a complex life; contrasted with the way we all have perceptions about each other, often based on a single, unrepresentative incident. It's not the smoothest way to reconcile his anecdotes with the tribute to his dad, but serves a purpose. And yes that paean is both heartfelt and silly, which makes perfect sense.
But before then Davies's litany of grossly inappropriate stories – from his youth, his teaching career, or as a man who should know better – prove ferociously funny for their endlessly shameful transgressions.
• Greg Davies: You Magnificent Beast continues on tour until mid-December. Dates
Review date: 17 Nov 2017
Reviewed by: Steve Bennett
Reviewed at: Eventim Apollo
Recent Reviews
What do you think?