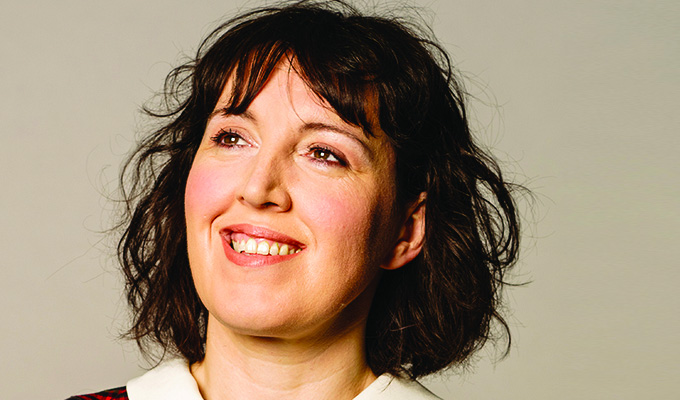 Vodafone Comedy Carnival Day 3
Note: This review is from 2017
Hosting another impressive showcase in Galway's Comedy Carnival Spielgeltent, Barry Murphy ditched his usual German alter ego of Gunther Grun, figuring that performing in the round was novelty enough. Though in the event, he often forgot to turn around, giving half the tent a view only of the back of his head.
Still, his fantastical story about going on a bender with former Taoiseach Brian Cowan entertained, as did his droll satirical metaphor for Ireland's political parties… maybe you didn't need to see his face for the wit to sink in.
Twenty years after playing Father Damo, Joe Rooney still gets heckled with 'Blur or Oasis?' – and deals with it with weary good grace. However his appearance in Father Ted is more memorable than his stand-up material, rather a lot of which revolves around his (and so many other people's) observation that pubic hair used to be a lot bushier back in the 1980s.
Talking of the 1980s, that's the aesthetic Lords of Strut have gone for. The duo add a variety element that befits the venue, with proper feats of acrobatics, which is unexpected given their inelegant get-up of mullets, shell suits and garish baseball hats. Along with the physicality, there's a bit of comic banter, sometimes involving loud stage whispers as they plot what to do next. Clue: it'll probably be an impressive pose, with the routine culminating in the funniest, and most difficult feat – a display of comedy contortion.
Kevin Bridges keeps on popping up this festival and here delivers another strong performance – as well as evidence of how his unprepossessing, matey style can be a magnet for idiots. Who thinks it'll aid a gig to holler the name of the football team you support? But again he dealt with the moron with gracefully cutting wit.
Once David O'Doherty has fixed the world - the immodest aim of his comedy for 2017 - such hecklers will surely be in their place. The deceptively mild mannered DOD displayed his usual offbeat inventiveness in sly, efficient one-liners, sometimes accompanied with the cheapie keyboard, in another on-form set.
You can easily enjoy back-to-back comedy at this festival so it was a quick dash to the next gig before O'Doherty had quite finished, so I can't report on whether or not he has actually fixed everything – though I'm sure he has.
Over at the Roisin Dubh pub the line-up was less starry, and more hit and miss, despite the best efforts of host Steve Bennett, a good-natured charmer, with an enthusiastic sense of fun but with enough authority to keep a dominant hen party in check.
Like Rooney in the bigger gig, 45-year-old Paul Marsh also tackled the big issue of rampant 1980s pubic hair. His gags feels a little forced, whether it's making laboured comparison between stand-up and his other job with the Dublin fire brigade, or mixing up his own memories with movie plots. And Michael Kierans struck a darker tone with his stand-up, thought the jokes tended to be either artless or cheap, prompting responses of ikkiness or groans more than laughs.
Hoorah, then, for the dry wit of Eleanor Tiernan, pictured, impressing with her distinctively quirky take on the golden era of hand-driers – so impressed with the Dyson Airblade is she that she won't cheapen its achievements with a joke – and the misery of the wedding tradition of throwing the bouquet. She's got an alternative to that singelton-shaming practice, and like all of her work it's decidedly offbeat.
Ger Staunton is an affable conversationist, not always especially bold with this writing, but creating amusing enough imagery, especially of the reaction of those in poverty-stricken Third World countries to receive the spoils of schools' well-meaning 'shoebox appeals'. And Fred Cooke closed the gig on a high, the jauntiness of his big and daft personality amplifying the silly songs and jokes.
At Karl Spain's rammed-to-the-rafters late-night gig, Andrew Maxwell's reports of how Britain might have screwed itself with Brexit caused glee with the Irish crowd. Playing on national stereotypes is probably his strongest suit, such as the story contrasting his reckless working-class Dublin attitude with the rigid German mindset when he was learning to snowboard.
Speaking of nationalism, Canadian Dana Alexander made the cardinal sin of saying 'here in the UK' prompting a chorus of boos, but she accepted her punishment. However, the crowd didn't stay annoyed for long, won over by her strong material, often underpinned with savvy observations of sexism, and commanding stage presence/
No politics from Paul Currie as he spread playful silliness as he ran among the audience, and encouraged everyone to join in the fun. Likewise Rich Hall was also keen not to rant too much about Donald Trump, even though his President is clearly an ever-present annoyance, to say the last.
The grizzly American hit several brick walls as he attempted his party piece of improvising a song based around an audience member's life, since everyone he chose had already been targeted earlier in the evening. But Plan B: waxing lyrical about the delights of the tiny airport at Knock, was more than compensation for that.
Finally Al Porter, eschewing some of the showbiz glamour usually associated with him by performing – shock! – in a jumper. But while his outfit was less sharp than usual, you couldn't level the same accusation against his gossipy, acerbic, slightly dirty material, delivered at a fast pace with his arch sense of mischief and astute sense of self-awareness.
Review date: 31 Oct 2017
Reviewed by: Steve Bennett