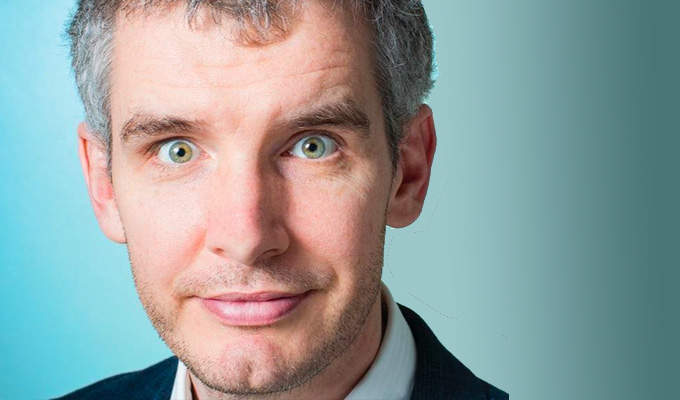 Adam Vincent: How Not to Kill Yourself When Living in the Suburbs
For the mass of men who live lives of quiet desperation, Adam Vincent is your spokesperson.
Broiling with inner turmoil and negative emotions, he's in the worst place for a cosmopolitan Australian to be, the boring suburb of Bedford, officially the most depressed, yet oddly generous, town in the UK.
Resentful of his London work colleagues, enlivening their weekends at every hipper-than-thou watering hole, he spends his days off weeping into a toilet. When he recasts and repeats his workmates' mantra back to them, that they haven't lived until they've dragged two difficult young children around the local park, it's with the haunted look of a Vietnam veteran.
With his wife the financial and sexual power in their household, he's trapped and bitter, his only salvation the judgement he can pass on his neighbours, perceiving the flimsy masquerades of domestic bliss masking alcoholism, broken marriages and suicidal impulses.
If this all sounds like edgy, cynical stand-up that's because it is. It certainly has to work hard to get an afternoon crowd on board with its bleakness,
Yet Vincent, who's previously spoken about his depression, suicidal impulses and former occupation as a nurse, imbues the show with life or death significance, the authenticity of his desperation inspiring some blackly imaginative thoughts.
How disfigured would his wife need to be for him to contemplate leaving her? How soon after the death of a loved one is it appropriate to initiate sex with their daughter? The inner frustrations and desires pour out of him, all the more powerful for being delivered by a man in smart suit, who picks his kids up from school like you, does the early morning commute like you, contemplates stepping onto the track in front of an oncoming train like you …
Vincent makes few concessions to seeming likeable, whatever bedside manner he once had having long disappeared with his evangelical stance on the evils of sugar, prompting some very funny butting of heads with other, more lax parents. Yet he's recklessly honest and entirely relatable.
The relationship both he and his wife have with his fuck-up friend for example, is complex and human, and the various elements of it shifting with his friend's diagnosis with attention deficit disorder, are compellingly sketched.
He has internalised his fear about turning into his father and passing on his worst personality traits to his son, and expends much energy on suppressing his ever-present sexual thoughts. He's a cauldron of seething emotion and the lid's barely on.
How Not To Kill Yourself might be more effective with a little more light to alleviate the darkness, a little less relentless browbeating of the audience into submission with his anxiety. Ultimately though, Vincent's judgemental nature also lends itself to a perversely optimistic conclusion, that for all these desperate lives, the majority of people just knuckle down and carry on regardless, everyday heroes the lot of them.
Review date: 27 Aug 2017
Reviewed by: Jay Richardson
Recent Reviews
What do you think?