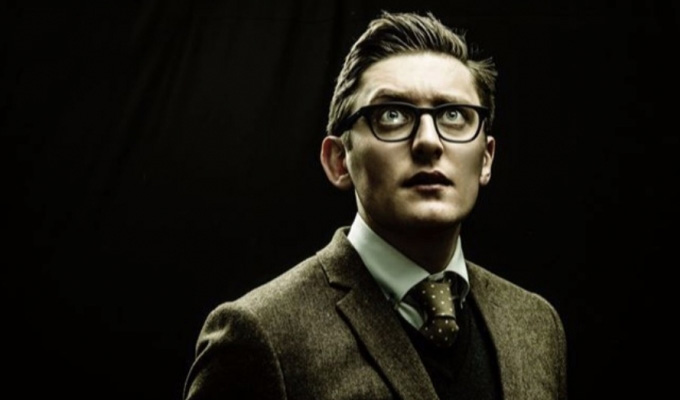 Tom Neenan: Attenborough
One of the many videos in Tom Neenan's adventure story contains a throwaway joke that this is a solid-three star show. Spot on. As, too, is his self-aware quip about appropriating the name of one of the greatest British treasures as a cynical ploy to put bums on seats.
For this is not about the real David Attenborough; he is instead reimagined as a sort of khaki-suited Indiana Jones of the naturalist world, despatched in the early days of his BBC career to go and film the elusive yeti. Along the way, he encounters a terrifying bear, a cute marmoset – and a couple of birds whose call sounds like famous comedians laughing.
There are some nifty jokes about Eton entitlement, some creative made-up animals and character names, and a great start as Neenan emerges from the crowd as the revered documentarian, before letting the breathy impression slide away in favour of the not-really-about Attenborough story.
But despite the great lines, there's not much quality control, with some cornier gags sold only Neenan's sheer chutzpah of trying to get away with them, a technique with a variable success rate.
Neenan's been hard at work on PowerPoint, sourcing some classily evocative line drawings to illustrate his yarn. And the best gags of the whole hour are the knowing side jokes about how he cut corners on putting the presentation together.
Pacey as the story is, the straightforward plot is too ropey to buy into, the only surprises coming from preposterous intervention. Plus the character of Attenborough is pretty one-dimensional, even if portrayed with warmth and vim by the eager Neenan.
Attenborough feels like the sort of tall tale that Edinburgh has seen a lot of, and for all the little gags in the detail, Neenan doesn't make the big picture distinctive of funny enough for a must-see.
Review date: 23 Aug 2017
Reviewed by: Steve Bennett
Recent Reviews
What do you think?