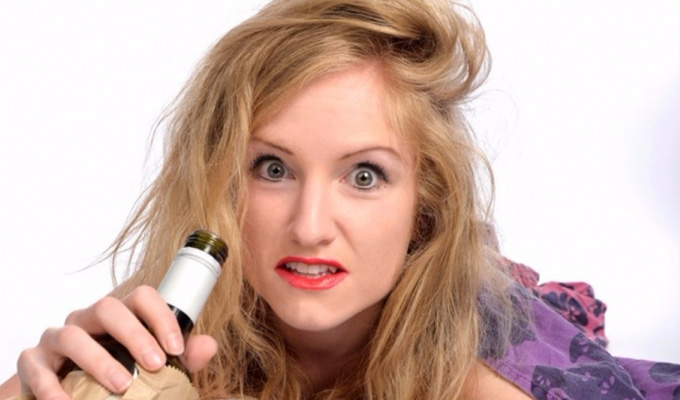 Tamar Broadbent: Get Ugly
From Beyonce to Taylor Swift, empowered independent women dominate pop music. Now winsome musical comic Tamar Broadbent puts a quintessentially English spin on the idea, being more quietly modest – even self-effacing – while subtly imparting a confident message to women to seize control of their self-worth.
This show is her reaction to a particularly hurtful four-letter word – ugly. She's recently come out of a relationship and reckons that after a break-up women feel 25 per cent less attractive, meaning they have to rebuild their self-confidence without the one person who was always there to provide an ego boost.
This line of thinking adds a level of depth to what otherwise might be a selection of well-written, but slightly familiar songs. A lot of them concern exactly what you might expect of a millennial living in a fashionable corner of East London, such as dating apps, the gym and visiting a hipster cafe – which inevitably involves references to quinoa and intolerance of gluten, though she gets a bonus mark for rhyming that with Putin.
And will musical comedy ever move out of the convention of not doing the rhyme you think? Leading people to believe 'chick' was going to rhyme with 'dick' only to change that last word to something else might have made sense in the censorious 1950s. Here she uses it in a song that has 'fuck you' in the chorus, so why suddenly coy? It works, I suppose, so give the crowd what they want…
And you can certainly say that of Broadbent, who is a talented musician and songwriter, displaying a fine voice and a variety of composing styles, from power ballads to grungier numbers. Some lyrical flourishes compensate, a bit, for the conventionality of the premises, as did the notion to get a man from the audience to play the recorder for a particular effect.
The stand-up between the songs can similarly stick to familiar ideas, such as running into a cute guy when she's carrying toilet rolls, or worrying about getting her pubes waxed. 'There's quite a lot of vagina stuff in this show,' she confesses, perfectly accurately, with a key story involving her rocking up to an STD clinic after a one-night stand, which is a boldly frank confession, breezily delivered.
The message is pretty much as predicted – find your talents, love yourself, you're beautiful – but it's not hammered home and comes from a place most audiences will recognise, for Broadbent is relatable in her experiences, if exceptional in her musicality.
Review date: 22 Aug 2017
Reviewed by: Steve Bennett
Recent Reviews
What do you think?