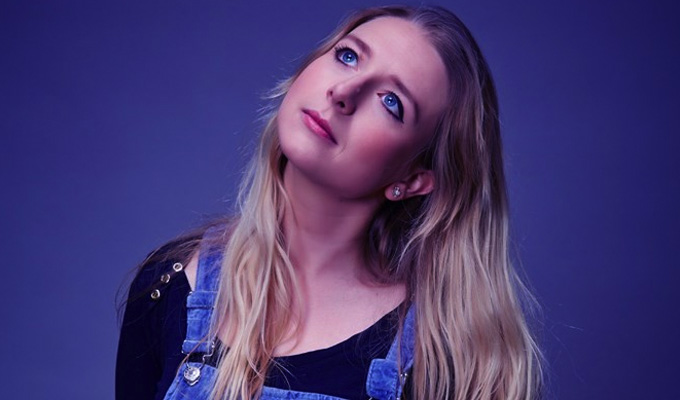 Tessa Coates: Primates
At last, a delightfully funny, smart show. Primates would stand out in a good year, and it really stands out among the puddingy shows I have sat through this year.
Tessa Coates starts with a little clunky exposition about the show and how she came to study anthropology and become fascinated by the combination of evolution, history and the importance storytelling. But once that was dispatched with, she fair cracked along with her own story of girls' school upbringing, sounding too posh to be a cool girl (never did Joanna Lumley any harm) and the pursuit of love and how men and women end up in a conflicted mess of opposing desires.
Coates covered some fascinating facts from evolutionary biology, using her Professor persona who is an endearing academic enthusiast worthy of Joyce Grenfell. But this was not a lecture tarted up with few gags, but a constantly hilarious romp through her romantic endeavours and conventionally grim experiences with Tinder and other datings app.
She has a manner that suggests self-deprecation, apologising for a vocal range that is posh or posher still – even her internet dates are superior to the run of the mill – but her experience is the same as rest of us.
The exhilarating aspect of the show is how she was open and vulnerable without a scrap of sentimentality or self-pity and I think the whole audience would have wanted her as a new best friend.
Coates – who is also one third of the Massive Dad sketch group – has real star quality: obviously clever, not smug, telegenic and with a great turn of phrase and a refreshing delicacy of manner. If she can sustain this level of writing and performance, surely sitcom offers will rain down.
Review date: 21 Aug 2017
Reviewed by: Julia Chamberlain
Recent Reviews
What do you think?