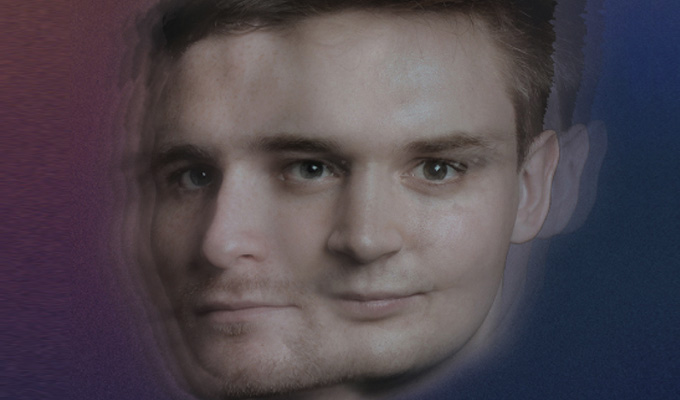 Goodbear [2017]
Joe Barnes and Henry Perryment have found a comfortable groove with their precision-executed sketch comedy, this effort as subtly well choreographed and classily delivered as all of their Fringe hours.
Once again, there's a loose unifying theme, with all of the action originating in the Hotel Aprés Vie, a remote establishment that caters to the deceased, its gathering of unrelated souls and darker, more unhinged elements calling to mind The Shining.
Obviously, death is a catch-all fate applicable to any character. But then so is staying at a hotel. So beyond the over-zealous salesmanship of the reception staff, the real cost of residing here hinted at by a Matrix-style glitch in Perryment's welcoming patter, the setting merely frames a series of unlinked skits. This disconnect is emphasised by the smooth, blackout-enabled segueing between them, with Barnes and Perryment on stage the entire time.
The most overt Shining nod arrives in the form of Perryment's barman, an ostensibly attentive ear to Barnes's hard-bitten father as he searches for his daughter. Amusingly, this gentle Irish archetype's advice amounts to sharing outlandish memories from his own life, ranging from a Zorro-style rescue of a damsel in distress, to an hilarious martial arts training scenario, cautionary tales imparted with a gravitas unlinked to their relevance.
The most tenuously featured sketch is a star American Football player, batting back persistent enquires about his rumoured drug abuse from a journalist, growing ever more impenetrable as he retreats deeper and deeper into sports interview cliché.
Entering through a storm, to the voice of a booming inquisitor, the hotel's newest arrivals are a couple of too-cool-for-death musicians, their place in Goodbear's burgeoning pantheon of broadly accented, Eurotrash caricatures openly acknowledged, their provenance suggested with a shrugged 'Europe? Germany maybe?'
Elsewhere, there's a couple of gossipy old dears, so secure in their shared opinions that they emphatically finish their sentences together; a rather brilliant infidelity scene, with Perryment's entrapped husband confessing to greater crimes as cover for his innocuous transgression; and a flamboyant mixologist, his cocktail shaking accompanied by excitable Hispanic commentary that over-eggs the pudding.
While consistently relying on pullback and reveals, other sketches push eccentric character traits to the fore, such as Perryment becoming an ever more strangulated James Stewart in his pleading with his wife, and a Mrs Robinson pastiche in which he grows ever more overt in his attempts to seduce Barnes' naïve bellboy.
The latter gets the most terrifying character, a sibilant monster lurking in the bowels of the building, welcoming his long-lost brother to the afterlife. But his partner gets to play the evil and malformed too, the veneer of civilisation at this establishment swiftly dispatched.
Indeed, if there's a sticking point it's that there's not the variety of Goodbear's previous work, with the cuddly and cutesy invariably turning to the nightmarish, while their female characters are all somewhat of a blowsy, shrewish pattern.
With Perryment able to deftly and intimidatingly transforming his physical presence and Barnes instantly and camply charismatic, you can appreciate this temptation to revert to their strongest suits. But this feels like Goodbear consolidating their appeal rather than extending it.
Review date: 20 Aug 2017
Reviewed by: Jay Richardson
Recent Reviews
What do you think?