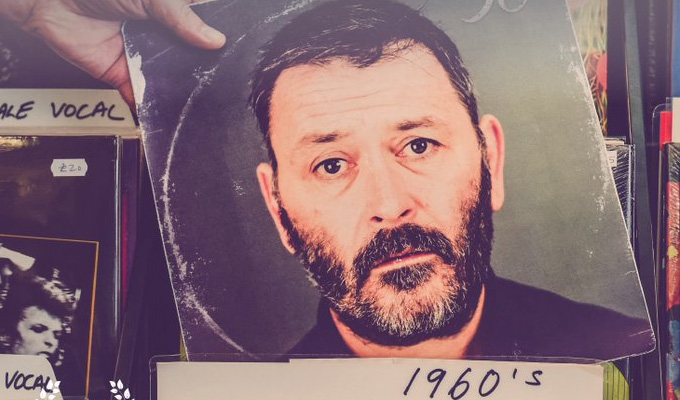 Tudur Owen: Normal Wear And Tear
Tudur Owen is vaguely defined even before his show starts, the affable Welshman's name repeatedly mispronounced by his venue's staff.
He hardly seems to mind as it's one more bit of material he can front-load on to an enjoyably undemanding hour of unremarkable anecdotal humour, the solid performance of a comic who's marking ten years since first playing the festival, his audience having swelled somewhat since that initial, chastening experience.
With the disclaimer that not all of his tales are true, indeed, that they're mostly bullshit, he's offering little insight into himself beyond the superficial – that he's recently turned 50 and is facing mortality with lamentations for his fading libido. He does disclose that he's had a recent prostate cancer scare. But he's dismissive, deploying it only for the obligatory doctor probing-the-bumhole intimacy laughs and a nice line about his daughter's showbusiness aspirations.
A proud Welshman, up to a point, he decries the facelessness of his nation's elected representatives but hails the appropriately limited powers of its National Assembly, showing little confidence in its capacity to keep a pet, let alone a health service.
A farmer's son from Anglesey who knows all the inappropriate agricultural terms for chatting up women, he tends to define himself by what he's not, taking regular pops at South Wales and the opportunity for a few sly digs at its denizens in the room.
All in good fun, he's less forgiving of his English brother-in-law, Colin, a patronising, Brexit-voting and philandering oaf who's the chief vessel for Owen's loathing, the man's Christian sense of self-absolution for his infidelity cutting little ice with the comic.
Colin's paranoia that everyone in the local pub is gossiping about him in Welsh might not be entirely misplaced though, prompting an amusing tangent from Owen on the role of Welsh speakers in the Second World War, with Colin unsurprisingly aligned with the frustrated Nazis.
The tale of Owen burying the hatchet with his school bully at a recent reunion has a neat twist and he's entertainingly emasculated by his wife's oppressive desires for vigorous hotel sex. Though he could doubtless make much more from her rare medical condition, which means she reacts to shock by yawning. If indeed, she does.
His express preference for fiction over fact sees him instigate what he calls 'fantasy banter' as a way of engaging the crowd, a surprisingly fun, simple bit of nonsense in which they contrive fake identities for him to riff off, disappointingly ditched too quickly.
Disassembling some lines to the point of routines virtually collapsing under the weight of their checks and clarifications, he does, for the most part, find just the right number of toppers, stringing together a series of roguishly witty, mini-shaggy dog stories.
Review date: 19 Aug 2017
Reviewed by: Jay Richardson
Recent Reviews
What do you think?