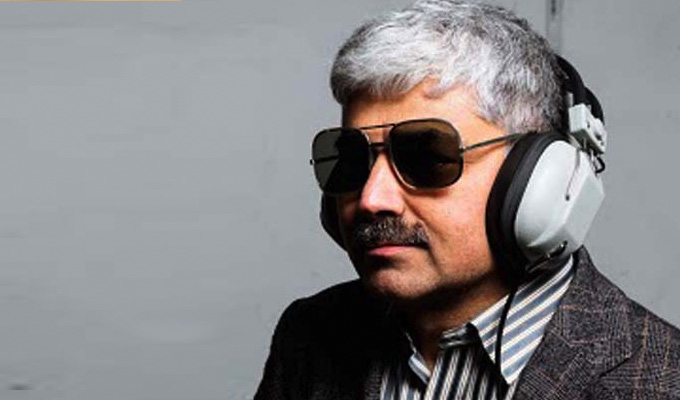 Mark Silcox: I Can Cure
Ladies and gentlemen, the joke-less set. Mark Silcox's show might bear all the hallmarks of a wind-up, but it's not a wind-up. It's anti-comedy – a wilful subversion of what comedians are supposed to do, for (in theory) comic purposes.
I Can Cure is the logical conclusion of anti-comedy – all anti, no comedy. Having said that, I honestly doubt whether Silcox cares about such labels. I wouldn't be surprised if he genuinely just wants to talk about coughs, show us pictures of interesting animals and make us tea. Thanks to the Edinburgh Festival, he can do just that. Free Fringe, free country.
There are far worse way to spend an hour than being educated and made tea, but that is also what grandparents are for.
The first half feels more like a GP appointment than a comedy performance. He explains to us what a cough is and why we shouldn't waste money on cough medicines. To illustrate his point he hands out little pieces of stem ginger, which is just as effective at masking the symptoms.
Silcox's quiet delivery is never going to augment his voice into anything resembling a 'sell', and so it's like we're really there, in the surgery, quietness all around. Then he explains what piles are, serves us some chickpeas, and tells us to pursue non-materialism.
Baffled looks abound, waiting for the catch, the big reveal, Jeremy Beadle, anything to explain what is going on. Silcox isn't ruffled in the slightest, though. He's got this under control.
The second half finds us moving from the GP surgery to the lecture hall. Silcox – who has a PhD in analytical chemistry – runs us through the history of life itself, from the Big Bang to the first photosynthesis, then amphibians, humans and – surprise twist – the patriarchy.
It's while Silcox is showing us pictures of gay animals that he gets bored and starts making tea. For about five minutes we talk among ourselves while we sit and wait for the kettle to boil. A few guys behind me had coffee, but I think most people went for tea. Custard cream? Don't mind if I do. It is, if nothing else, a failsafe way of preventing walkouts.
His big finish is a section on the future of technology and sexuality. Babies are going to be born on the outside of women's bodies, and we'll be able to choose their personalities. You couldn't accuse Silcox's show of lacking range.
Only a professional contrarian would insist that I Can Cure is somehow a work of subversive comic genius and that Silcox is our Andy Kaufman. It's tedious, and a lot of unsuspecting punters are going to find that out the hard way.
Review date: 16 Aug 2017
Reviewed by: Paul Fleckney
Recent Reviews
What do you think?