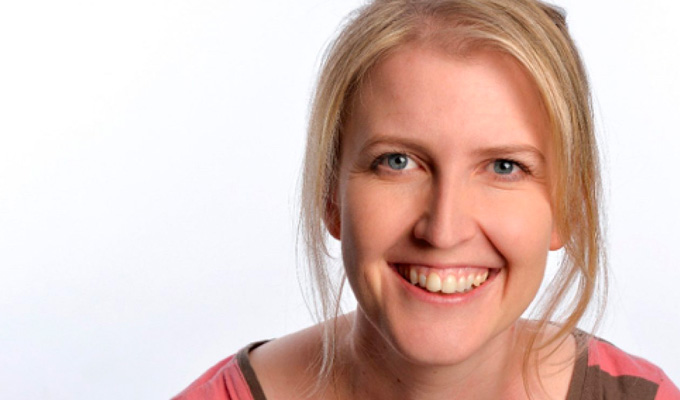 BBC New Comedy Award Final 2017
Note: This review is from 2017
It is, as host Mark Watson said, a pressure gig. Not many comedians are asked to perform live on the BBC to an audience of millions, let alone those in the first few years of their career.
But such breaks, terrifying as they may be, are part of what makes the New Comedy Award such a coveted final to be in. Yet if there were nerves at appearing on Radio 4, no one let it show. And they kept their swear words to themselves, too.
First up was Andy Field, the 2015 Chortle Student Comedy Award winner. His tricksy, oddball wordplay should certainly appeal to the stereotypical Radio 4 demographic, even if his drug-taking theme may be a little more off-brand. The puns were mixed, from the contrived to the brilliant, with several of the gags playing on his wastrel persona, such as a great gag about turning up late for work. But maybe a punchline based on his appearance wasn't the best choice for radio.
Morgan Rees hit the ground running with a few quick gags based on his dad leaving when he was a young child, which segued easily into self-deprecating material about his youth. His calmly-spoken, slightly whimsical persona calls to mind fellow Welshman Elis James, but he adds a sadder back story. He's super charming and delivers warmly. But it's a bit unfortunate that circuit stalwart Bennet Arron has beaten him to the LL Cool J gag.
As firmly as Rees is rooted in Wales, Jacob Hawley is rooted in the working-class home counties, with a lovely description of a Ukippy St George's Day street party in Stevenage thrown by his father that mocks blind patriotism in an enjoyably offbeat way, even if it is an easy target. In a similar vein, he offered a defence of Gary Lineker, whose calls for more tolerance of refugees is inevitably greeted with tweets to the effects of: 'Well, why don't you let them live with you, then?' It's bit of a shaggy dog – or elephant – story, but has a nicely wry payoff.
Heidi Regan, who won last year's So You Think You're Funny, introduced herself as a 'slow burner' of a comic – and she's not wrong. But kudos to her for dedicating her entire set to one long idea, about travelling back in time not to kill the baby Hitler but to educate him. The laughs are a little slower, but very rewarding as the fit into the more absorbing narrative, which takes a simple idea in interesting directions. No wonder the judges award her the title, as it demonstrated an ability to really run with a notion that will serve her well in writing longer-form radio comedy.
Aaron Simmons totally owned his set too, confidently holding long pauses to maximise the impact of his payoffs and also sticking to a longer story, set up with a couple of establishing jokes about how patronising non-disabled people are wheelchair-users like himself. But his routine about meeting a man who introduced himself as Jesus and could heal him unfolded with great, measured skill. A class act.
Finally, Sikisa, who was more personality than material. Originally from Barbados, she exudes a lively energy, but punchlines were more predictable than her fellow finalists' – the early joke about lemonade certainly contained no surprises. Nor were her subjects such as Tinder or dating a white guy, explored beyond an initial, shallow gag. But she's a very appealing presence, and, hopefully, she can bring her writing up to the standard of her delivery.
While waiting for the judges' opinion, 2016 winner Jethro Bradley gave a very concrete demonstration of the pressures of live radio, when he abandoned his set abruptly, thinking – wrongly – that he was overrunning. While another set from Tez Ilyas shows that good things do not depend on winning the competition – since he was a finalist in 2011, but lost out to Angela Barnes.
We can surely expect to hear more from all six of tonight's contestants, too.
Review date: 13 Aug 2017
Reviewed by: Steve Bennett
Recent Reviews
What do you think?