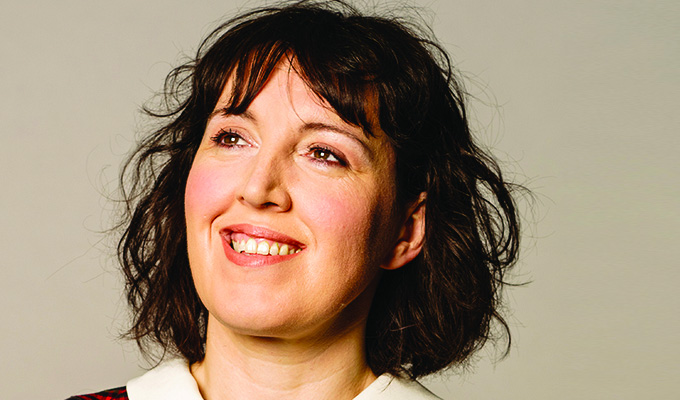 Eleanor Tiernan: People Pleaser
Brexit is creeping into a lot of shows this year. Hardly surprising really, but Eleanor Tiernan's show, People Pleaser, takes an especially interesting angle on it in. It's just a shame the execution didn't match up to the concept.
The story starts with Tiernan's family staging an intervention because she's addicted to helping people out, and ends with the comedian clearly not learning her lesson as she performs the most unspeakable act of self-sacrifice anyone could imagine. In the meantime, she revokes her Irish citizenship and moves to London, only to find herself at risk of deportation because of Brexit.
It's a sneakily satirical show – a dark modern fable whose moral is that good human beings don't get rewarded now, that's not how the world works.
In our Brexit-y political climate, the idea of a live stage show where immigrants compete to stay seems like the grim logical conclusion. Tiernan weaves the personal among the political, the kind-hearted soul who collects spare buttons from jackets, but who is getting eaten up by the world.
Not that the show is without personal interrogation – the intervention staged by her family about her 'addiction' leads her to reveal that she's done far worse things they have no idea about.
I could imagine People Pleaser as a radio play, its gentle pace and marauding plot keeping things chugging along. It is, however, very light on laughs for a comedy show. Tiernan isn't the type of comic to ruthlessly load up her stories with a gag every 20 seconds, she prefers to tease out humour from her characters or situations – Sarah Kendall is the master of this. But charming as the show is, it doesn't hit home its comic potential.
The funniest section is the opener where Tiernan rips the heart out of a promotional film for a spiritual getaway in South America, performing character assassinations on the various smug people in the video. It has vigour and punch and bit of pace, and the rest of the show looks sedate by comparison.
Admittedly, post-lunchtime isn't an easy slot as people are sliding into their post-prandial torpor, but People Pleaser wasn't able to hoik the crowd out of it.
Review date: 11 Aug 2017
Reviewed by: Paul Fleckney
Recent Reviews
What do you think?