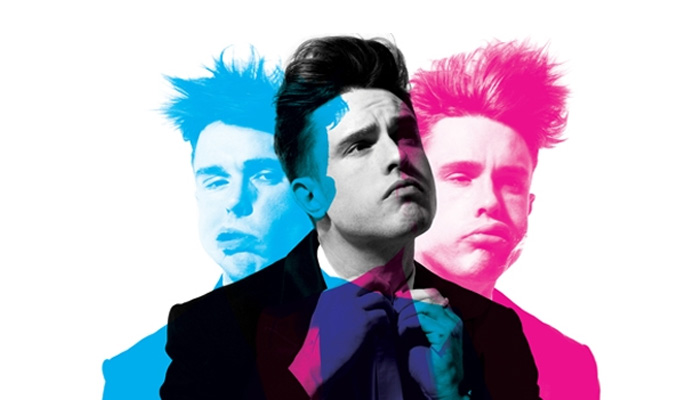 Ed Gamble: Mammoth
Here's another comic who has taken a step up this year. Ed Gamble has thus far not really troubled the scorers, to put it in cricket terms, but Mammoth is a seriously strong show, reminiscent of Josh Widdicombe before he stopped doing little sweatboxes.
Gamble does appear to be still infatuated with bums, though. A good deal of time and effort goes into routines about farting in front of a sports masseuse and the surprise consequences of living with his girlfriend (it's a clean routine, I promise). The fact that this didn't occur to me until afterwards suggests I was too busy enjoying the stories at the time, and that's probably about right – Gamble is a powerful, compelling orator, who bulldoze through your defences like that.
He has long mined his childish side for laughs (see his Peacock and Gamble podcast years), and even when he's talking about doing a London marathon or being in a metal band, the undercurrent is that he's a child in a man's world.
He revels in it, celebrating wildly when he finds out that a child didn't laugh at his brilliant joke for medical reasons, not because it wasn't funny. He is, dare I say it, endearingly daft.
But most of all, the routines in Mammoth are strong, and consistently strong at that. You can expect them to be filleted out and served up on telly before long. His aforementioned marathon and massage tales are stand-outs, the kind that gather momentum and leave some people in a heap.
They're not so much packed with gags, as good observations that are well delivered and made visually funny. Often it's his utter incredulity that's the funny thing, or his desperate pleas to be taken seriously, like with his leg tattoo that didn't cut it with the metalheads.
There are some good gags in there, like the one about how different godheads deal with body image issues (after positing that Jesus was a hottie). One slight missed opportunity was his very silly finale, which I don't want to spoil particularly, but it wasn't milked for the laughter it could have been. Had he taken his time at each step, it could have been far funnier beyond the immediate gimmick value.
So perhaps when he's out of his comfort zone of exasperated storytelling, his comic tools are a little blunter. But there's no mistaking that this is a super show from a comic who may be about to become more of a force in the game.
Review date: 9 Aug 2017
Reviewed by: Paul Fleckney
Recent Reviews
What do you think?