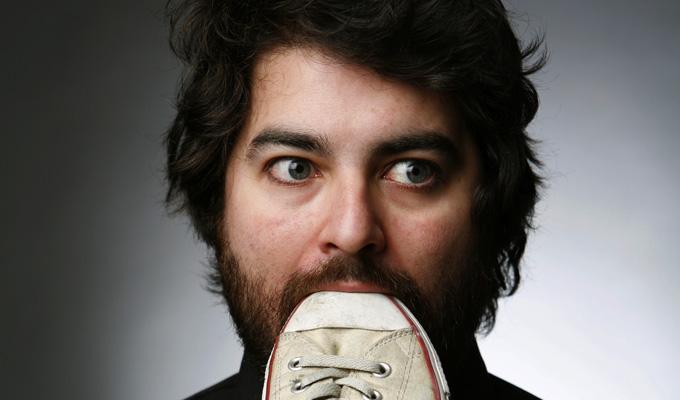 Sean Patton: Number One
There's a lot of talk in comedy circles about club acts as opposed to festival ones – reliable joke-machines who can tame the rowdiest rooms compared to the artier, slower-burn types with stories and ideas that demand and reward attention.
Well, in Sean Patton you get both.
A New Orleans native, he starts his show as a dirty, but hilarious, club stand-up, sharing his bawdy impressions of men's sex sounds, berating slightly pernickety people who claim they have OCD when he suffers the real deal, and talks jauntily about farts, or 'butthole magic', as he calls them. But as the hour goes on, it emerges that he's the sort of comedian who puts the 'art' in 'fart'.
For these hard-hitting, if not especially sophisticated, routines are not just preamble for an enthralling session of true-life storytelling, but essential to the compelling tales he tells. Many explain how some of his uncontrollable rituals came from, exposing an unexpectedly vulnerable heart beneath the rotund, gnome-like funster of first impression.
We hear of his parents, childhood sweethearts in the closest of relationships; of how he lost his virginity after many a brutal rejection; of how he intervened to stop a date-rape, albeit in a reckless way; and of a profoundly eventful spring break in a godawful Florida resort.
They are powerful, poignant stories – in part down to their content, but in greater part to Patton's undeniable skills in holding a room rapt, moulding our emotions as he builds mood and tension, puncturing or reinforcing with a joke when needed. He can be animated and dramatic to spark a depiction into life, or still and quiet, holding a silence for just the right number of beats – whatever technique transports you into his shoes.
Taut writing underpins that exceptional delivery, from descriptions that are witty, vivid or both to the larger challenge of fitting all the stories – 'anecdotes' seems to trivial a word – together for a show that's even more substantial than its component parts.
The result is a rewarding, funny hour that by turns warms and breaks your heart. A real Fringe treat.
Review date: 9 Aug 2017
Reviewed by: Steve Bennett
Recent Reviews
What do you think?