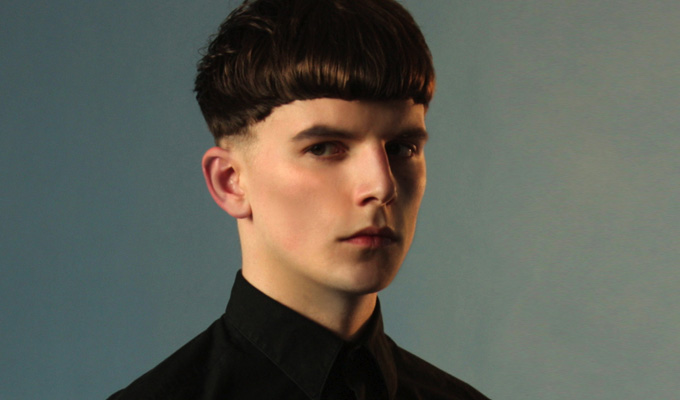 Joe Sutherland: Actress, Model
It may be Joe Sutherland's Fringe debut, but you already know his type: aloof and superior, commanding you to behold his magnificence as he pours scorn on all that is inferior… which is almost everything.
But some of the material is as familiar as his persona. The first comment is to sneer at white guys with dreadlocks. He jokes that the mic stand is Kate Moss. In discussing class, it's quinoa versus Greggs – No 1 go-to references all. None of this suggests he's trying too hard, and while his persona may be superficial, it's a shame much of the writing is, too.
Given that precious image of himself, it's no surprise that the show is almost all 'me, me, me' – but the 'me' on offer is often shallow, as he insists he's multi-threat talent who just deserves his place on TV. He has a glittery sign detailing all his many skills and abilities, which he runs through over the hour.
He really was a former model and had the bittest of bit parts in a movie, but generally he's asked to work for 'exposure'. There should be more humour in the gap between his heightened self-image and his actual place on the career ladder, but it's hard to judge how serious he is about how badly the showbiz world is treating him. And harder yet to care.
Yet for all his supercilious, high-maintenance nature, he has got a guilty pleasure: being a Wetherspoons' regular – a habit belying his real roots as the product of a working-class Coventry family. And he does a nice impersonation of his tiny Brummie nephew, so accents can justifiably go on that talent board. This is where we start to get at least a flavour of Sutherland's real life, which is too often hidden behind the camp archetype.
He's at his best in the occasional moments when he uses his experiences to be more outward-looking. The homophobic introductions he gets at comedy clubs and the intrusive questions his colleagues at his day job ask are a pertinent reminder that as a gay man, his sexuality is still considered as public property
More of this, please. For although Sutherland remains a promising comedian, it's hard for us to be quite as interested in him as he is in himself.
Review date: 8 Aug 2017
Reviewed by: Steve Bennett
Recent Reviews
What do you think?