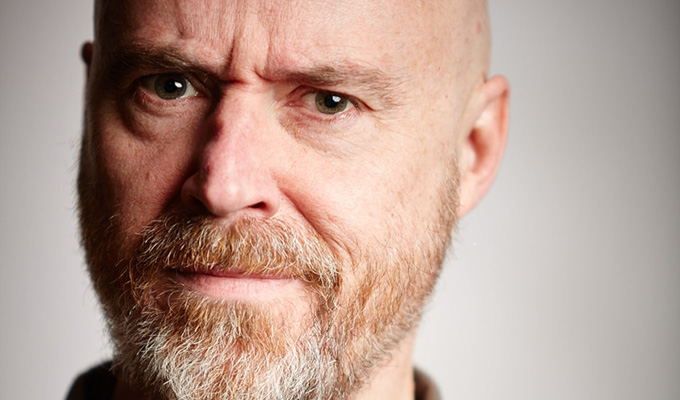 Nick Elleray: Just Happy To Be Here
Nick Elleray could almost be Louis CK played at the wrong speed.
A laconic Australian who hates the term 'deadpan' because it trivialises his condition of being terminally unexpressive, he speaks about being a middle-aged sad-sack, still stuck in shared accommodation at 48 and forced into grudging acceptance of the fact that at this time of life both his body and his life choices are increasingly letting him down.
His co-writers are misery, anguish and grief, while his whole demeanour that suggests a man trying to blend into the background, then trying to half-heartedly give the illusion of giving a damn when he does get noticed.
The sardonically named Just Happy To Be Here touches on what's expected of him as a man and as a human, recognising that he often falls short, usually through lack of application.
Elleray's low-energy delivery won't appeal to all, but the writing boasts some strong analogies and sharp lines that suggest he's not quite the wastrel he projects. There's a special corker of a rejoinder for his homophobic brother, while occasionally some wider topics, such as online privacy, are given an offbeat twist.
And for every gag that looks down at others, there are ten at his own expense. He clearly doesn't hold himself up as a paragon and his own unsavoury thoughts provide the most grist for the mill.
This show's still a work-in-progress, running not much more than 40 minutes with occasional glances at the notebook (one of which kills the atmosphere completely) and some tried-and-tested material as ballast. But it's enough to mark him as an under-appreciated purveyor of quality downbeat comedy.
Review date: 26 May 2017
Reviewed by: Steve Bennett
What do you think?