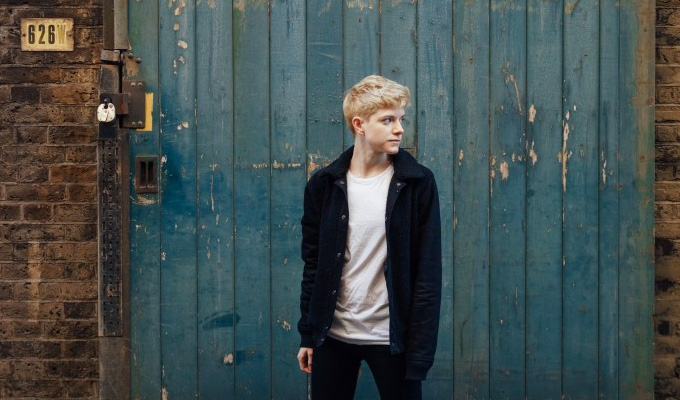 Mae Martin: Dope
This is the show that Mae Martin's been working on since she was 11, when her parents first took her to a comedy club in her native Toronto. It was at that moment when her crush on Bette Midler turned into a desire to get on stage herself – and two years later she did.
Dope is her origin story, as she recounts her very early years on the Canadian comedy scene, weirdly hanging our with comics decades older than her as she sought to satisfy her craving for stand-up – and then got led astray into a world of drugs that took her to dramatically unexpected places.
Her addictive personality is the core of the story, told via a strained analogy of having a shrimp living in her brain that needs to be sated. The theme provides just enough of an anchor to hold her sometimes scattergun routines into place, and there's probably a story or two that still doesn't really have a place in the narrative, but it's so freewheeling as to not matter much.
The distance of time means Martin now has enough retrospective self-awareness to put her youthful anecdotes in context. She's certainly more level-headed now, prompting her to wonder if the plateau of emotions is due to an absence of addiction, or simply maturity.
Martin – herself something of a Divine Miss M – has a buzzy, slightly scatty style that endears, the slight uncertainty in her voice lending it a frankness and, sometimes, a vulnerability that makes her chat seem lively and unforced. There's 'a spark of life in the old girl', to use a phrase she enjoys hearing about herself, so that even when she's talking about dark moments, the tone is jaunty and upbeat.
Treating the big dramas with such a light touch means she could be missing out on pathos or weight, but Martin's not that sort of a comedian, preferring to keep her confessionals fun.
Dope may be an origin story, but it's one without a firm conclusion as Martin hasn't 100 per cent figured herself out, especially when it comes to sexuality, which adds an honest ambiguity to an hour that already feels like a breath of fresh air with hints at some substantial content.
Review date: 19 Apr 2017
Reviewed by: Steve Bennett
Recent Reviews
What do you think?