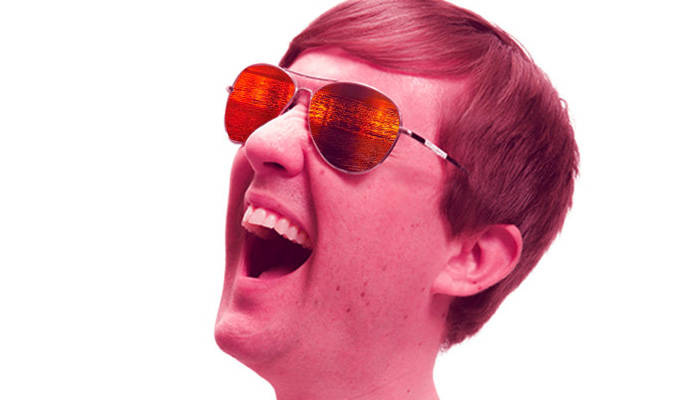 Bart Freebairn: Maximum Delicious
Bart Freebairn has taken on famously food-obsessed American comic Jim Gaffigan at his own game – and he might just have won.
For he has crafted a near hour-long show almost entirely dedicated to that one topic, with only a slight lead-in about fitness.
'I name foods til you leave,' Freebairn threatens, and it's soon clear that is no idle threat as he skips from cheesecakes to croissants to Communal wafers and a whole shopping list of foodstuffs besides, with precisely-judged comments on every one.
It's classic observational stuff, really nailing the minutiae of life – and, frankly. the sort of broad-appeal material that would have them rolling in the aisles of a much bigger venue than this room above a pub. Freebairn writes with a bare-bones efficiency as well as an eye for hitherto unexplored detail in the everyday. Almost every line is a joke, and the ones that aren't provide crucial build-up.
The manner of this festival veteran is as no-nonsense as his content, delivering with few whistles and bells. But although more variety might enliven the show, his pared-back style ensures the focus is squarely on the robust writing.
While most of the routines are based on a relatable, 'that's so true!' line of observations, a few spin on more inspired trains of thought, from his imaginative suggestion of why wolves really howl at the moon to his description of farts, which should spawn a new slang term.
Maximum Delicious is the comedy equivalent of a gourmet burger joint, with classic popular fare done expertly, and with a modest but effective twist. Nom nom nom.
Review date: 10 Apr 2017
Reviewed by: Steve Bennett
Recent Reviews
What do you think?