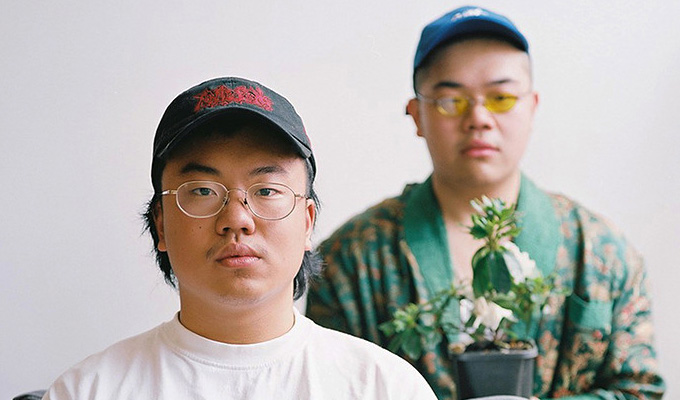 Aaron Chen: The Infinite Faces of Chenny Baby
Note: This review is from 2017
Aaron Chen was one of the sidekicks in the cult hit of last year, the hot mess known as Zanzoop. But in his solo debut he's progressed to having a sidekick of his own.
However, since Jon Lo, perched stage right on his laptop, is as bone-dry, socially uneasy and unemotional in his delivery as the guy with his name on the ticket, the dynamic is that of a double-act with two straightmen.
That is very deliberate as Chen finds his comedy in the awkward and the mundane. Much comes from the stilted, scripted nature of their onstage exchanges, while Chen will happily get into conversation with a member of the audience about what sort of chips he likes which goes on far beyond how long you'd reasonably expect to spend on such a conversation, all in the name of the lamest pun.
The Infinite Faces Of Chenny Baby certainly takes its lead from anti-comedy, with strained punchlines and an underplayed delivery. Even when the pair are allegedly trying to hype up a gag, it's with an amusing lack of conviction, typical of the faux arrogance their detached demeanours project.
Similarly, Chen plays with the rhythms of language, which combines with his proud lack of professional sheen to make an atmosphere that's slightly weird, carrying a tension that the audience are only too keen to break with a laugh. And the oddness isn't just confined to the stage, it spans multimedia, including the shonkiest bit of video editing to poorly illustrate an impenetrable karaoke number.
But the wooden performance does allow for some deviation, with Chen able to deadpan reactions to what's going on in the room – which tonight included a man deliriously happy with some of the jokes, and not always at the same time as the rest of the audience. Chen also frequently deconstructs the show, advising reviewers on what they should mark him up for – including 'set design' on his two square metres of stage.
Rough edges are all part of the low-fi charm – though as a debut there are surely some that are accidental products of inexperience too. But Chen certainly makes his mark with this unpredictable hour, displaying far smarter invention than his slightly slow-witted, cold persona would suggest.
He's never going to be for everyone, but fans of the alternative will find plenty to enjoy.
Review date: 10 Apr 2017
Reviewed by:
Recent Reviews
What do you think?