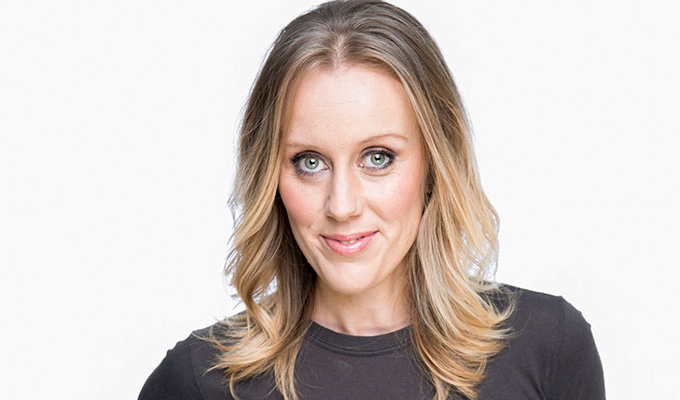 Claire Hooper: Familiar
When comedy was dubbed 'the new rock and roll' all those years ago, it wasn't with comedians like Claire Hooper in mind.
For this isn't self-consciously cool and edgy stand-up, but a woman of young middle age musing on birth, death and marriage. Just the sort of ingredients that the demographic who've seen her on Great Australian Bake Off would love, but with an occasional dash of spice too.
A mother of a baby and a three-year-old, Hooper does not, however, identify as the mumsy type, and hates herself whenever she finds herself slipping into the cringeworthy argot. And as for marriage, her jaded attitude to being in a long-term relationship may sound a bit negative for couples in the first flush of love.
But they seem like honest, pragmatic reflections on the realities of her life, which isn't too bad really. Still, she's had quite enough kids and has convinced hubby Wade to have the snip – prompting a string of amusing, near-the-knuckle metaphors for the process.
Across the hour, she dips into a plentiful well of wry analogies and clever aphorisms that'll have you smiling at how well she expressed the sentiment. And although her material is based in the domestic, it does touch on the bigger stuff, such as our attitude to grieving, but with a well-crafted gag.
It's all told with charm and self-deprecation. Hooper says her temperament can be defined as 'explosive rage' – though there's little evidence of that on stage, where she appears so placid. Even some of the anecdotes don't bear that out: being more intrigued than appalled, for example, when she finds human faeces in the laneway beside her house.
Her calm may have been tested when she first met her mother-in-law-to-be… and was handed a 'get to know you' questionnaire, but she kept her cool even then, albeit through gritted teeth. It's a great story – though a bit of a strained device when she uses the questions as a structure for her routines.
In the end Hooper got to appreciate mum-in-law's good points, despite that odd first encounter. And that's the essence of her comedy too, that life can sometimes be strange, but you should embrace the quirks.
Review date: 9 Apr 2017
Reviewed by: Steve Bennett
What do you think?