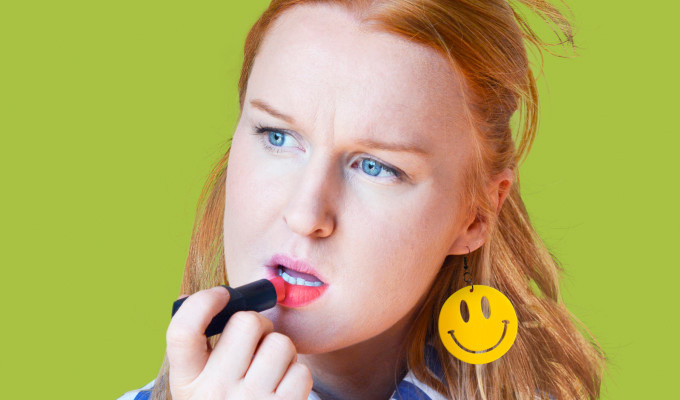 Natalie Harris: Dragon
Note: This review is from 2017
Natalie Harris's second hour-long festival offering is bookended by two things. One, using the music of Sisqo for an easy laugh, and two, the etymology of her nickname-turned-alter-ego, Dragon.
These are not the best things about her show. The best two things are the 1970s vintage lamps which flank the stage, and the accompanying tales of over-zealous flea-market whimsy. These godforsaken lamps are neither small enough for her bedside, nor tall enough to be free-standing. They are the spork of the fixtures and fitting world. As Harris berates the inanimate objects in a brilliantly sardonic tone, the room is in stitches – this being the comic highlight of the hour.
Lamps aside, the show is replete with stories we can all identify with. Some of the material is stronger than others. Chief among them: relatable observations about social media, Burning Man and sky-diving; knowing anecdotes about passive aggressive neighbours; and a joyous tale about the fairground claw as metaphor for casual fornication. All of which is brought to life with the help of some loveably lo-fi visual aids.
She unleashes a mix of hilarious tales and heartfelt childhood reflections with a deadpan, perfectly paced delivery and dry, ballsy demeanour that is a joy.
A downside is that the framing of her material comes not from a universal insight, but the one-off personal branding decision to call herself Dragon. As such, there comes a point when you start to wonder, is this an interesting enough central premise on which to hang 60 minutes?
The raison d'etre for the name was that it gave her confidence as a shy child, but do the individual anecdotes support this central theme, or move the story along? As a result, the show's overall narrative does not quite hang together as a seamless whole.
Harris is a natural-born storyteller, but not quite there as the navigator of the one-hour narrative arc.
Review date: 5 Apr 2017
Reviewed by:
Recent Reviews
What do you think?