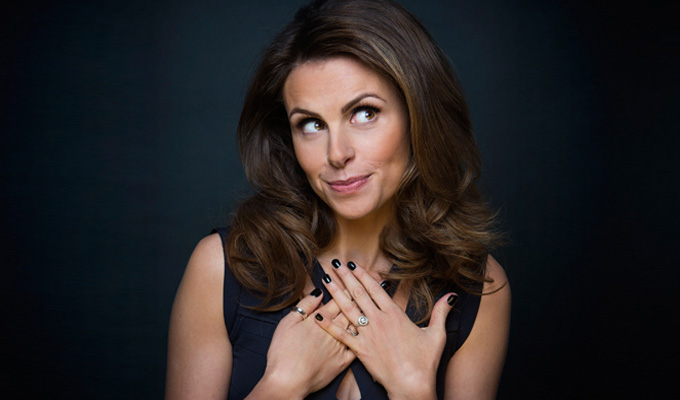 Ellie Taylor: Infidelliety
There's a subtle subversion at the heart of Ellie Taylor's show. We're used to male comedians lamenting the fact that married life means they can no longer sow their wild oats, but it's rare indeed to hear a woman confessing a desire for extra-marital affairs. How very unladlylike!
Taylor got married last year, but worries that she hasn't slept with enough men; having been sexually aware since a very early age but feeling she missed out on having a 'slaggy period' before settling down. She likes marriage; not so sure about monogamy, so she bought a book, The Ethical Slut, full of advice that's weirdly practical and precise.
Through her own experiences and internalised debates, she explores many aspects of female sexuality with a casual honesty and lightness of touch. It's delivered with no drama or showboating, but is quietly impressive in the range topics she covers and the meticulous structure underpinning the material.
She admits to having peculiar impulses – which she might act out on you if you're a man in the front row and consenting – just to turn sexual objectification on its head. And she doesn't spare anyone's blushes when talking smear tests, which she's unapologetic about mentioning in funny, graphic detail, given that it's an important topic, and half the people in the room have had them.
From sex, thoughts turn its consequences, children, another topic that lays on this 32-year-old's mind now she's married. It's a way into her routine about smug mothers, who she successfully wound up earlier this year, when her tongue-in-cheek mockery of The Motherhood Challenge meme went viral among other non-parents.
The relaxed, poised delivery is engaging seeing Taylor through material that would occasionally benefit from some added oomph or harder-hitting punchline. But Infidelliety is an interesting, witty show with relevance that could be this charismatic comic's stepping stone away from being the voice of Channel 5 Pets Make You Laugh Out Loud, and into credibility.
Review date: 28 Aug 2016
Reviewed by: Steve Bennett
Reviewed at: Just The Tonic at The Tron
Recent Reviews
What do you think?