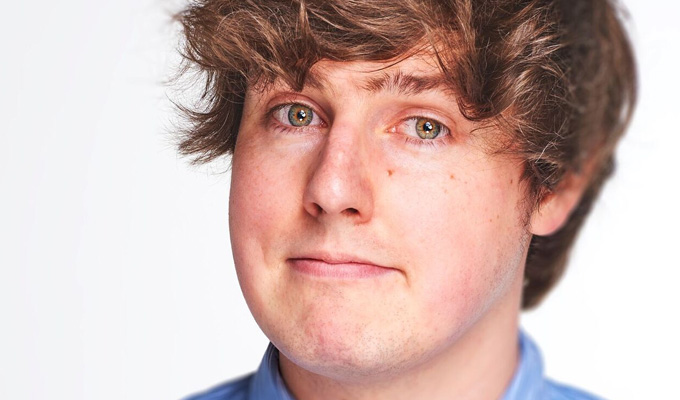 Glenn Moore: Glengarry Glen Glenn
Note: This review is from 2016
Glenn Moore loves wordplay. But he's not a punster as you might imagine the type, cracking a series of disconnected one-liners a la Tim Vine or Gary Delaney.
Instead he has penned a narrative about his upbringing in the small, back-of-beyond West Sussex village of Hurstpierpoint and eventual move to the big city. Even in the backwater he was something of a loner, paralysed with awkwardness when it comes to girls and terminally uncool – and that was only exacerbated in London.
Even now you can occasionally hear the Hugh Grant stutter of Home Counties repression. It manifests itself in other ways, too: in his rage rather than throwing the mic stand to the floor, he lays it gently down.
Social isolation is the lot of most young comics, but Moore has a distinctive touch as he describes such embarrassment of being the only person in the only nightclub in town.
But mostly he stands apart for the quantity and quality of his jokes. As his Twitter followers know, Moore is an inventive thinker and here frequently wrongfoots the audience with his inventive use of language; while crafty comebacks reward the attentive. Strong gags here include a new twist on the crude popcorn prank of urban legend, played on your date, and the best description of a wake you'll hear.
But that gaggy style also sits a little uncomfortably next to what's an apparently sincere story. Just when you're absorbed, he undermines the narrative truth with a pun and yanks you out of it.  Luckily those gags are strong enough to forgive the gear change, but they do cause issues of momentum and credibility.
As we move on, there are fewer shoehorned gags until we really start to empathise with his difficulty interacting, and root or him on the dates with Lyndsey, the object of his affection. For there is pathos and poignancy amid the puns.
Review date: 23 Aug 2016
Reviewed by: Steve Bennett
Reviewed at: Just The Tonic at The Caves
Recent Reviews
What do you think?