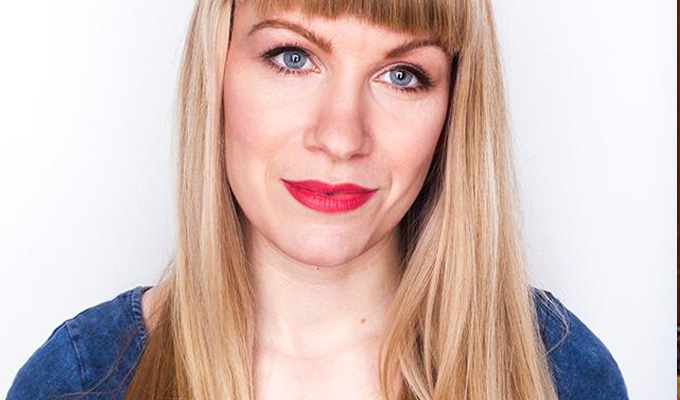 Rachel Parris: Best Laid Plans
Note: This review is from 2016
If there is a recurring theme to the comedy shows on this year's Fringe, it's probably depression. There are a lot of different comedians with a lot of different approaches, from the compelling storytelling of Chris Gethard to the off-kilter character work of Colin Hoult.
Let us add to that list Rachel Parris, who deploys her comic songwriting skills in a well-crafted, well-rounded and surprisingly sweet piece about her first brush with the black dog.
Best Laid Plans refers to her childhood dream of the perfect house, the perfect man, and the two perfect children. Entering her thirties, with the string of wedding invitations that brought, she came to realise she was not even 'always the bridesmaid, never the bride', but 'always the mate brought it to play mood music in the corner, never the bride'.
So when a long-term relationship broke down (amicably), the fact she was now single, childless and unlikely ever to be able to afford that property on the salary of a performer and sometime piano tutor, led her into a slump.
With the perfectly English mix of awkwardness, formality, apology and misplaced attempt to leaven the situation with humour, Parris contacted the Samaritans, by email. The ensuing correspondence, interspersed with musical interludes, is the simple but effective framework for this stylish show.
She speaks revealingly about her experiences from the spoilt entitlement of the kids she teaches to her years in the orgasm wilderness. And while most songs tend to simplify life, hers reflect its complexity, from a practical love song to an 'it's complicated' breakup number. Reacting to a hen do on a train is a more straightforward, but very relatable, affair, while the showstopper has her take the advice that exercise can help keep depression at bay, then bangs on relentlessly and piously about having been to the gym. Once.
Her email exchanges seem a bit too neat in their comic missteps, but no matter: they are funny and essential to the show, while the authenticity of the stand-up and musical elements is reality enough.
Metaphorically at least, Parris doesn't make a great song and dance about her issues, nor about the elegant way she presents them. She has the class to understate the craft that goes into her work, which makes it all the more satisfying.
Review date: 15 Aug 2016
Reviewed by: Steve Bennett
Reviewed at: Pleasance Dome
Recent Reviews
What do you think?