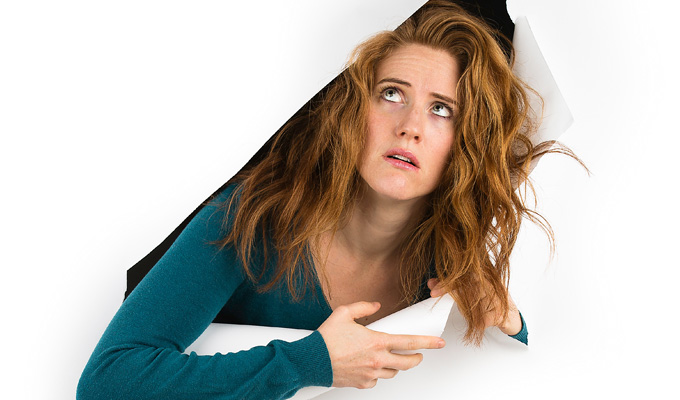 Sarah Kendall: Shaken
Note: This review is from 2016
Sarah Kendall is a fantastic storyteller. After all, she's had the practice.
Shaken reveals the time she first discovered the power of a compelling narrative at the age of 13. A shy, unpopular outsider at her school in the New South Wales town of Newcastle, she made up a lie to cover yet another embarrassing incident – and suddenly found herself the focal point of the whole community. Fellow pupils, even Abi, the coolest girl in school, wanted to hang out with her and hear more, starting an addiction to attention that surely culminated in her comedy career.
To reveal much more risks spoiling the twists and turns that make any story, including this one, so compelling. But needless to say there is a huge element of jeopardy as the stakes rise with the chances she will be humiliatingly exposed for her lies.
Shaken is the third in a now trilogy of tales set in Kendall's youth and features the reappearance of some characters, such as Abi and the perennially bullied George Peach, as well as new ones including the drunk school librarian, a headteacher called Jonathan Ross, a classmate co-conspirator, and a police chief who sees right through her.
The story is more than just a straightforward yarn, as it raises the questions of why we tell stories and the power of bending the truth. Kendall's fluid adherence to veracity hasn't changed much over the intervening 27 years, as anyone who has seen her previous shows will attest. This one is framed in terms of a fruitless therapy session the comic recently had. 'If you're not going to be honest with me, this is going to be a complete waste of time,' her analyst told her.
Shaken certainly proves that statement to be a lie, as it's a thoroughly engrossing 60 minutes, possibly the longest build-up to a punchline on the Fringe.
Kendall, nominated for the main Edinburgh Comedy Award last year, is a spellbinding narrator with an innate charismatic likability, honed over her stand-up career, which makes the audience hang on her every word. That's combined with a gripping plot that never lets up for a moment in which even seemingly inconsequential asides have resonance later, as not a single sentence is out of place.
It'd probably be more accurately (if less lucratively) billed as spoken word rather than comedy, as the laughs are definitely secondary to the narrative. But Kendall's work is so evocative and enthralling you'll not be worrying about categorisation; you'll be fascinated by the story and its notions of honesty.
Review date: 9 Aug 2016
Reviewed by: Steve Bennett
Reviewed at: Assembly George Square
Recent Reviews
What do you think?