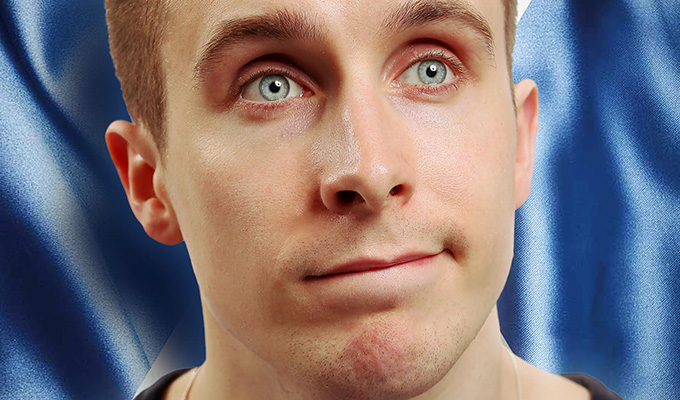 Larry Dean: Farcissist
Note: This review is from 2016
You can see Larry Dean going far. As he demonstrated with his Best Newcomer-nominated show last year, he's got natural way with a funny story and a likeable, easy-going demeanour. Judging by some of the beauties that pepper his follow-up, Farcissist, he's a cut above your average 'mainstream' comedian, too.
Also in his favour is that he's not an easy comic to label. At first glance he's your classic jovial, laddish, punchy stand-up, but then he goes and says something like, 'I'm looking for love', and you start to reassess. He revels in springing surprises on the audience, as demonstrated by his self-assessment as being an unstereotypical gay man that formed the basis of his debut. Who would have had him down as a pretty handy Elvis impersonator, for instance? So not just funny, but interesting too.
In an age of the over-sharing comic, we're used to hearing every detail about a stand-up's life, but Dean genuinely seems to be forcing himself to do this. 'I'm trying to be more honest,' he says a couple of times, which sounds like a guilty conscience speaking. Indeed, one of the stories he tells is – if true –quite remarkable.
And yet as a show, it adds up to less than the sum of its parts. For while Dean, as many others have said, may be another Kevin Bridges in the making, Farcissist demonstrates that the fully coherent hour with truly memorable routines isn't quite in his toolkit. In other words, it's a 'moments of brilliance' show.
The other comic he puts me in the mind of is Sarah Millican. His material on sex is delivered in a similar unabashed manner, and with a sense of juvenile 'tee-hee' glee. And the stories about his family, particularly his mum and grandma, have real warmth to them and don't feel contrived or exaggerated for comic effect. His comedy seems at least to be grounded utterly in reality, and less cartoonish than the homespun yarns of, say, Peter Kay.
So Farcissist, for me, consolidates Larry Dean's position as a comic of great potential, even if it doesn't move him up a league.
Review date: 9 Aug 2016
Reviewed by: Paul Fleckney
Reviewed at: Pleasance Courtyard
What do you think?