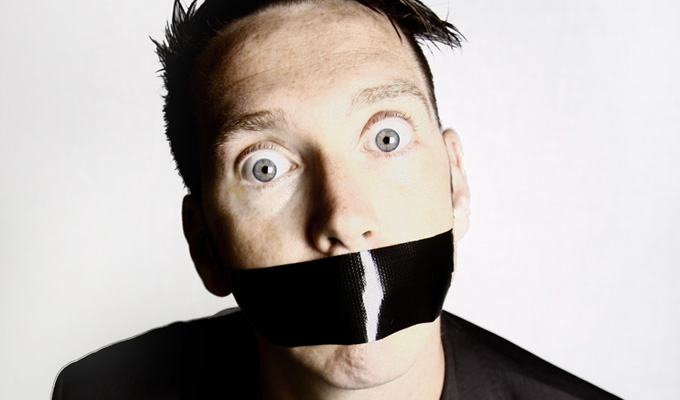 Henley Festival 2016
There are no wellies at this festival… Manolo Blahnik heels maybe, but no wellies.  
For Henley Festival must count as Britain's poshest, where the dress code is black tie, food is served in sit-down restaurants and the clientele wander around with bottles of Bolly, not Lidl-brand cider. 
This rarefied enclave on the banks of the Thames has increasingly been opening its gilded doors to stand-ups who are far more used to playing rather less salubrious dives – a culture shock for both sides, perhaps, even if the festival ensured such middle-class favourites such as Simon Evans, Hal Cruttenden, and Nina Conti had pride of place over the five evenings.
Closing night at the Salon comedy club – a sizeable, all-seated marquee – opened with beatboxing and looping maestro Shlomo, rather than a comedian. Tracks were linked with autobiographical tales from his journeys in drum & bass and garage… even if this confused those for whom 'having it large' in a club is ordering a double brandy in White's. But walkouts were balanced by those who stayed.
Each night at Henley is sold on the strength of an A-list musical headliner, often with a title given that Sir Elton John and Dame Shirley Bassey were among this year's A-listers. So it's a thankless, and possibly futile, task to be scheduled against the literal big noise, as Richard Herring found with a thin crowd and the distant, distracting backing track of Will Young storming the main 'floating' stage.
But he shifted into professional gear, and delivered a forceful performance, even if the modest turnout was never going to elicit a passionate one. The routines are certainly well-practised, coming as they do from his sizeable back catalogue. Herring's next tour is called 'The Best' – as, like Jimmy Carr and Jason Manford, he takes proven material on the road rather than writing a new show – and these were extracts from it.
Herring-watchers will already be aware of the relentless logic he applies in the Ferrero Roche routine; of the research he did about where men have put their penises for fun; of how he has matured into a long-term relationship from the promiscuous road comic of his 20s and 30s, all among the subjects given another run-out here.
A new audience, as this bunch undoubtedly were, might have enjoyed the wry, sardonic take, or might have found a lot of the sex jokes a little too grubby for their taste. A bit of both, I'd say, judging from the mixed reactions to his opinionated stand-up. Only the closing section, in which he spent almost ten minutes derided the naive superstition of a religious woman who took issue with his alleged mocking of God seemed an over-familiar idea – probably even to those who'd never seen Herring before – pushed without mercy.
What a difference half an hour makes, though. For by the time The Boy With Tape On His Face closed the venue, Will Young had finished and the tent was jam-packed for this undeniable treat.
Much is rightly made of how inventive the man behind the adhesive, Sam Wills, is to imagine the unique scenarios he brings members of the audience in to. Using only household objects to create unlikely scenes, he treats the punters as playmates, not victims. Even his exasperation when they fail to grasp what he's asking of them through mime is essentially affectionate.
But beyond this, he's an expert technician. Every glance is perfect – it has to be without any other means of communication – every pause is just right, every revelation perfectly timed, every scene running to just the right duration. When it comes to comic timing, his sense is innate.
Newer skits sat alongside TapeFace classics tonight; including a Blues Brothers one to emphasise the party mood, and a singalong to Enigma's Return To Innocence that was surely a bit too intricate and complicated for this time of night.
Yet for all Wills's skill and imagination, the show was stolen by the exaggerated pelvic thrusts of one dishevelled-looking Charlie Drake lookalike selected from the crowd, so funny you'd insist he was a stooge. He wasn't, but Tape Face always did bring out the best in people.
Review date: 11 Jul 2016
Reviewed by: Steve Bennett
Reviewed at: Henley Festival
Recent Reviews
What do you think?