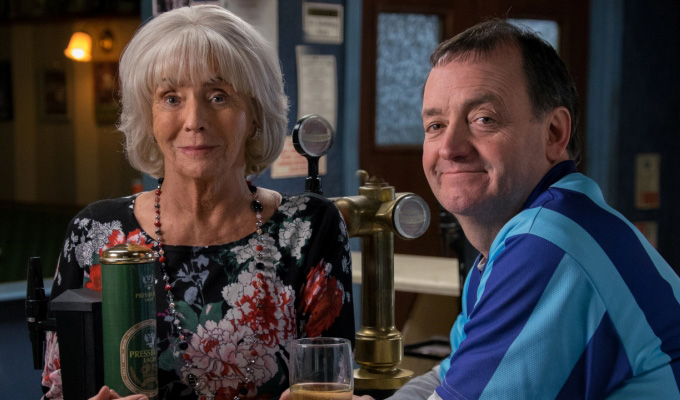 Rovers
A sitcom based around football was probably a no-brainer for Sky, which has built its multi-billion pound business on the sport. But Redbridge Rovers is about as far from the glamour of the Premiership as you can get, in the very basement of the local leagues. And it's not about the football at all.
Craig Cash, whose production company Jellylegs makes Rovers, was apparently reluctant to take the central role of Pete Mott. But the part – a loveable loser who seems like the human cousin of Wallace, of '… and Gromit' fame – fits him like a glove, while the script has got his deadpan, homely brand of humour running right through it. This is what the background drinkers of Early Doors get up to of a Saturday afternoon.
Not that Cash wrote it; the creators are downbeat comedy circuit regulars David Earl and Joe Wilkinson, but they have well captured the minutiae of this world. Lines such as 'new slip-ons. What are you, the Secret Millionaire?' display the modest Ambition of this community of underachievers, who are broadly happy with their lot. The big drama of the opening episode is Pete getting trapped in a lavatory, while people have people have nicknames like Tentpeg, probably from a minor anecdote dating back decades.
There's a gossipy side to their lives, they – and especially bar manager Doreen (Sue Johnson) – love nothing more than speculating about the white woman they think has been 'sloshing it about' to have a black baby, and raising eyebrows about Tel, the blokish gentle giant who came out at 47 – a fact Pete, his best mate, isn't quite as comfortable with as he knows he should be.
As Tel, Steve Spiers is one of the stand-outs in this universally strong ensemble that also includes Diane Morgan as an unlikely sex bomb, a man-eating barfly whose come-ons aren't anywhere near as coquettish as she'd hoped; Wilkinson and Earl sitting on the sidelines in their shabby beards and shabbier denim, lobbing in banter-ish insults that some footie fans substitute for real conversations; and circuit comic Mark Silcox deploying his unflinchingly arid deadpan as the owner of the poorly stocked merchandise stall.
An awkward romance is often at the heart of great sitcom, and you can't get more awkward than the stilted 'flirting', for want of a better word, between Jamie Demetriou's shy Tentpeg (or Tom) and bright-eyed new barmaid Sam, with Lolly Adefope lighting up all her scenes.
Nothing much happens of note in this world, and it's the comedy of contented smiles rather than gut-busing belly laughs. But Rovers is warmly amusing throughout, with a strong whiff of authenticity and characters you like spending time with. 'Everyone's really nice, aren't they?' says Sam after meeting the tiny fan club. Yep, Sam, they are.
Review date: 24 May 2016
Reviewed by: Steve Bennett
Recent Reviews
What do you think?