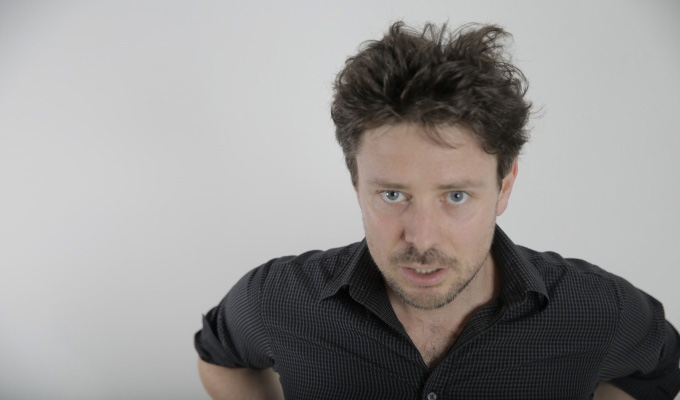 John Dore: Revolving Dore
John Dore may struggle to stand out in a comedy festival that prizes creative risks and artistic ambition – but his debut hour earmarks him as a dependable, no-frills observational comedian with a slick patter and affable demeanour.
Much of his theme-free set is 'what's the deal with…?' material, mixed with a lot of self-deprecating stories, such as the time his trousers ripped in the gym. Solidly told, any 20 minutes of this free-flowing routine could slot into a comedy club anywhere.
Tales from his upbringing are the stand-outs, with his confident yet ill-informed father a fascinating comedy character. It was Dad who told the teenage John that 'nobody knows' the rules of traffic roundabouts, so just drive on instinct… and if that leads to problems with the cops, well, 'just send them to me'. Even more dangerous was his advice on the potentially lethal redback spider young John kept as a pet, which proved well wide of the mark. But, in hindsight, it provides an entertaining yarn of comic incredulity, as well as spinning off into a ridiculous fantasy about what a real-life Spiderman might be like.
Dore – a 2012 Raw Comedy finalist – can make a lot out of a little, even a fairly inconsequential story of mousetraps spun up into a workable routine, while occasionally hitting that observational comedy sweet spot of drawing attention to odd behaviour we all execute by rote. Though, as is so often the case, the specifics of his own life tend to trump the more generic chunks of everyman comedy.
His relative inexperience doesn't come across in his relaxed, confident performance, and he seems oven-ready for mainstream success. He certainly garnered plenty of laughs of recognition and/or sympathy from the small audience tonight… and his draw will surely only increase.
Review date: 2 Apr 2016
Reviewed by: Steve Bennett
Recent Reviews
What do you think?