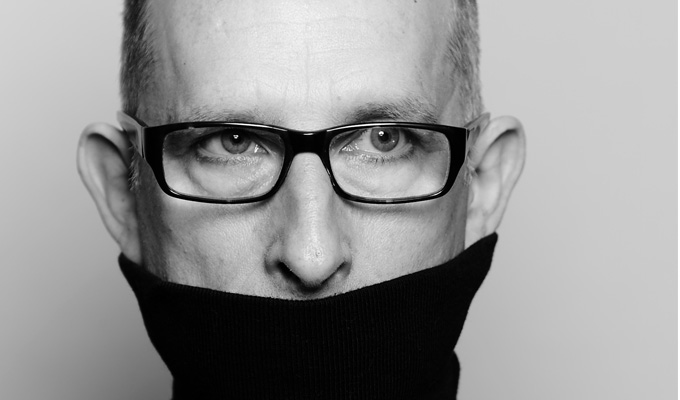 Nick Revell: Feminist Porno Jihadi
Note: This review is from 2016
Nick Revell is definitely on the broadsheet end of the comedy spectrum. His impassioned arguments are long and deep and littered with references to French renaissance satirists and 4th Century theologians.
They are 'pieces' rather than mere routines. Stories of bad gigs or encounters with nutters on the bus become essays about the nature of social interaction. Anyone wanting quick fix jokes should look elsewhere; Revell is a far more thoughtful satirical polemist, delivering his opinions in a forceful torrent of carefully-chosen words.
Sometimes he deliberately highlights the clash of highbrow references and grubby comedy in the way a Monty Python sketch might, but more often the intellectual touchstones are germane to the points he's making.
And while he claims to have quit topical comedy, saying the show's title, Feminist Porno Jihadi, is simply a collection of topical buzzwords, there are both gags about the day's news and angry musings about the bigger issues such as the unsustainability of capitalism and the realities of religious war, so tackling at least one of the titular triptych.
His strongest pieces swirl arguments around, coming so far off his original point that you forget what it was, only for him to relight on it at the end, in a QED symmetry almost guaranteed to draw an applause break.
In this 75-minute hybrid of his 2015 Edinburgh show, and work in progress towards the next one, Revell acknowledges not all the newer routines quite draw the reactions he'd hoped, which is something of a risk when each diatribe is so long. But he's never less than compelling in his arguments, which come with the refreshing blast you get with a man with something meaningful to say – and he frequently settles on the perfect memorable phrase to say it, too.
Review date: 19 Feb 2016
Reviewed by: Steve Bennett
Reviewed at: Leicester Kayal
Recent Reviews
What do you think?