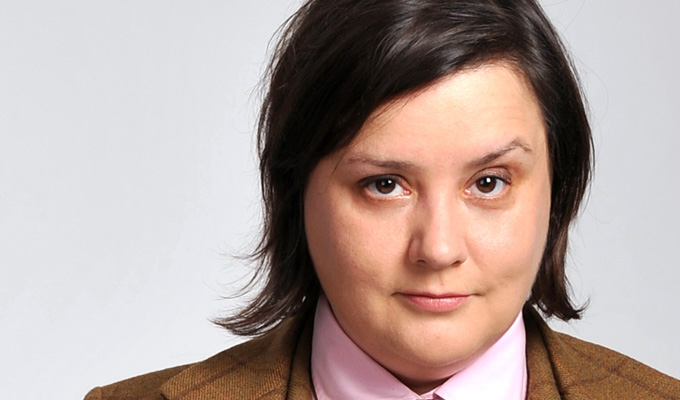 Keep Calman Carry On
Broadcasters are very keen on having their presenters 'go on a journey' – and so it is with Susan Calman's new radio show.
The comedian is a self-avowed homey type, happy with her small world of games consoles and fancy-dress cats. Outside of these comfort zones, she considers herself very tense, genetically predisposed to constant worrie.
So for Keep Calman Carry On, she has challenged herself, despite her scepticism and heartfelt fears, to expand her horizons. The hope is that she will learn how to relax by sampling pastimes others use to wind down.
There's a debt to the Marcus Brigstocke panel show Never Seen Star Wars, as she takes on four experiences she's never or rarely done before to help her achieve 'ultimate zen'. In this first instalment her pal, the writer Muriel Gray, tries to inspire her with a love of the great outdoors.
It is not a prospect she relishes, and she seems genuinely upset when she sees the height of the 'hill' she's committed to walk up. The honesty of emotion, including a few terse words exchanged en route to the assignment, make the experience come alive.
It would be a decent show if it were based on the expedition alone, but Calman packs the gags in, too - especially in her introduction revelling in her unadventurous, obsessive nature. The self-deprecatory description of her peculiarities is a very sold bedrock for comedy.
There are amusing anecdotes about childhood trips to the cinema or windswept family holidays, which go some way to explaining her peculiar adult psyche, obsessed with her 'feline overlords' and riven by bizarre phobias, not least of which is FOMOOHALN – fear of missing out on having a lavatory nearby – which is something of an issue halfway up a Scottish peak. Gray, of course, has a more Bear Grylls approach to the environment.
Youth Hostelling with Chris Eubank might not have taken off, but maybe Hill Walking with Muriel Gray will. After all, Calman's already a Radio 4 favourite – a News Quiz regular who has written her own sitcom, Sisters, and fronted issues-driven stand-up shows – and Keep Calman Carry On is another fine feather in her cap.
• Keep Calman Carry On airs on Radio 4 at 6.30pm tonight.
Review date: 18 Feb 2016
Reviewed by: Steve Bennett
Recent Reviews
What do you think?