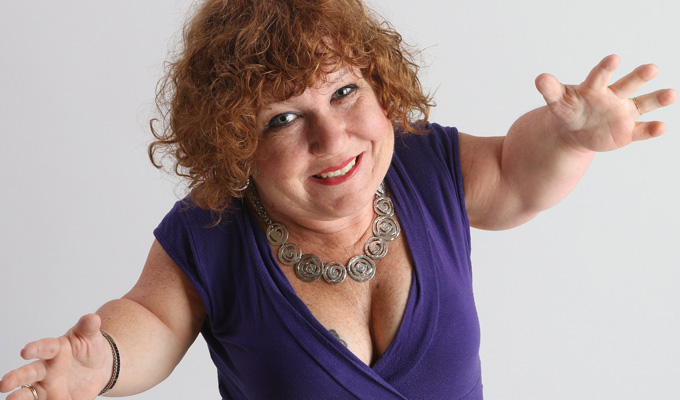 Tanyalee Davis: Actual Size
Note: This review is from 2016
Tanyalee Davis's point of difference may be her size – 3ft 6in and surely the only comic to use the term 'diastrophic dysplasia' in her set – but it is not what defines her. That falls to her 20-plus years as a hard-gigging comedian, plying her trade across America, Britain and her native Canada.
That experience gives her full Soho Theatre debut the feel of a well-polished nightclub routine, rather than the theatrical big-idea stand-up the venue more usually hosts. Actual Size is a straightforward hour of anecdotes of her time on the road and the amusing adventures she has during the daytimes, killing time before that night's show.
From swimming with frisky manatees to floating in isolation tanks; the perils of a fish manicure to performing in Las Vegas sex clubs, she is clearly someone who relishes the prospect of racking up new experiences.
Her diminutive stature usually makes the situations more slapstick than they otherwise ought to be, ensuring there is a nice streak of self-deprecation behind most of the tales, in perfect keeping with her cheery, animated style. 'It's fun being me,' is her mantra, explicit from the start.
Introductory segments fall into the pattern of 'a fact about me', undercut with a gag in quick one-two formation. It may be a formula, but it's a successful one. Likewise the way she follows each humiliation, more or less, by a none-too-subtle cartoonish re-enactment.
She is cheekily in-your-face about sexuality, flirting with her booty and salaciously describing herself as a five-year-old with tits. But she only gets graphic when it comes to the scatalogical story that she's finally conquered the shame to talk about. The gross imagery will stick with you longer than any jokes about the awful situation, but as with this whole hour, it's her devil-may-care attitude and inherent good humour that sells the tale.
Review date: 11 Feb 2016
Reviewed by: Steve Bennett
Reviewed at: Soho Theatre
Recent Reviews
What do you think?