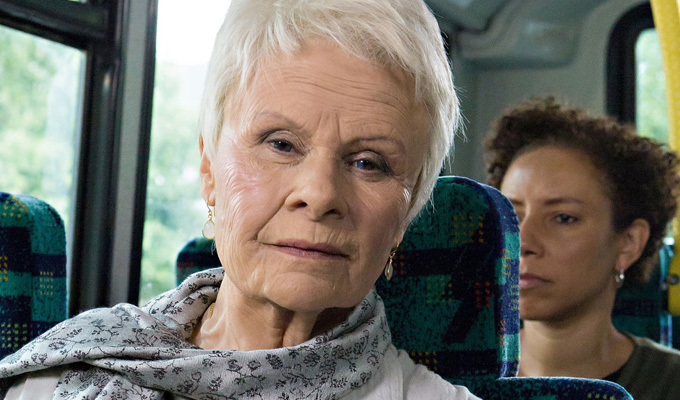 Tracey Ullman's Show, BBC One
The BBC were rightly chuffed to have signed Tracey Ullman for her return to the British TV after 30 years: she's a brilliant comic actress, as evidenced in every scene of her her show, and a bona fide international TV star.
But – and it may be sacrilege to say so – Tracey Ullman's Show does not feel like much of a classic.
The one thing that binds all the most memorable sketch shows, from Python to Little Britain, via the Fast Show and Big Train, is a clear personality and distinctive sense of humour, shared by all involved. But Ullman's show is more of a mish-mash in both style and pacing. Perhaps too much has been pegged on securing Ullman's talents and not enough into why this show otherwise needs to exist.
For instance, tonight's opening episode includes a moderately funny quickie that could have come from her old show Three Of A Kind, but it's the only one of its kind among longer format sketches.
Much has already been made of her impersonations. Wardrobe and make-up help transfer her into convincing versions of Dame Judi Dench and Angela Merkel, played as absurd alter-egos. Merkel, with a comedy German accent not heard since Allo Allo, frets about her looks and make-up (which seems very much in line with the Daily Mail's treatment of females in power), while Dame Judi, whom Ullman nails vocally, is portrayed as a crook and vandal behind her 'national treasure' image. The opening scene, which could have come from Stella Street, has her shoplifting – and introduces the TV audience to the intrusive laugh track, as the most mildly amusing image is greeted with mighty guffaws.
Another creation, perhaps echoing Ullman's own long absence from Britain, is a drug mule coming back to suburban normality after a decades-long spell in some foreign hellhole prison. It's a strong premise that could probably sustain a full comedy-drama series… but here it's largely reduced to her being baffled by bread products and reciting a list of now-defunct brands such as Woolworths and Our Price. Still, it's an approach to comedy that never did Peter Kay much harm.
Elsewhere, an interesting skit set in a job interview takes a dark turn, although the payoff is screamingly obvious, while a sketch about newly-elected MP who bears her breasts is strangely restrained, the disconcerting image played as if it were almost normal. An accident-prone massage therapist trying to stay calm amid disaster is a fairly limp bit of slapstick, to add another genre into the mix.
Ullman's supporting cast is strong, featuring the likes of Samantha Spiro, Geoffrey McGivern and Katherine Jakeways, while the writing team, too, have great credentials, including Father Ted and Toast Of London's Arthur Mathews; Kevin Cecil and Andy Riley, whose credits include Black Books, Veep and Gnomeo and Juliet; and script editor Jeremy Dyson, from the League of Gentlemen.
But it's intriguing to note that the show was 'devised by' Ullman, but not written by her. Assuming that devising a programme means more than saying 'I know, why don't we do a sketch show' it would seem she had the ideas and drafted in writers-for-hire to flesh them out how they saw best. But their heart doesn't seem in it, knocking out simple lines such as: 'I believe there's a special word for Star Trek fans – idiots'. And that's one of the better ones.
If the licence fee can fund this rather ordinary offering, the Beeb should turn People Time – last year's Comedy Feed starring the likes of Jamie Demetriou, Claudia O'Doherty and Liam Williams – into a full BBC Two series to show that sketch shows can have more ambition.
• Tracey Ullman's Show is on BBC One at 10.45pm tonight.
Review date: 11 Jan 2016
Reviewed by: Steve Bennett
Recent Reviews
What do you think?