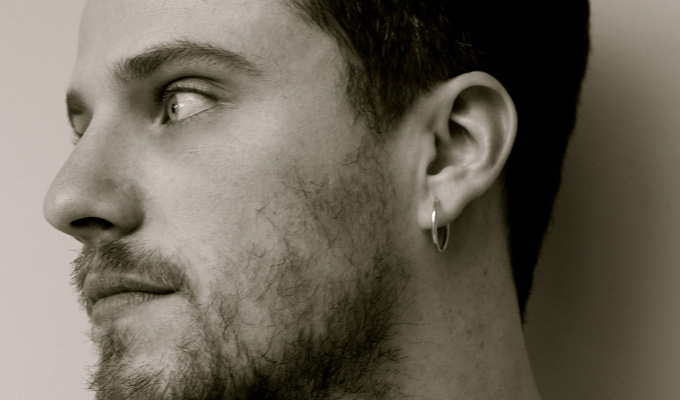 Alfie Brown: -ism
Over the past handful of years Alfie Brown's forged a reputation for being a smart, opinionated, contrarian full of firm beliefs, if sometimes difficult and intense to watch.
Well, as the certainties of youth collide with the pragmatism of real life, there's more room for ambiguities and more softness to his tone. 'What do I really think?' he stops to wonder, acknowledging life's rarely as black-and-white as the absolutists would have it.
This less strident approach might, in part, be due to the fact that he unexpectedly became a father recently, the consequences of what was meant to be a one-night stand (prompting him to complain that his life's a movie scripted by Judd Apatow). Observational comedy about waters breaking, and anecdotes about the no-nonsense West Indian midwife are probably not what we would expect from the old polemist.
Yet we move into more familiar Brown territory as the show unfolds and he starts to consider what sort of world he is bringing young Donnie into. The analogy he uses for this is particularly nicely done. It fits with his creative way with language, for example talking about the 'missing pieces in your morality Jigsaw' – to more brutally poetic descriptions of post-natal discharges.
The pondering of the state of the world is the bridge into the second half of the show, where he challenges the rigidity of a lot of political thinking, for example asserting that: 'Ukip aren't racist' (even if they might be attractive to racists) when that knee-jerk assumption provides so many punchlines for so many allegedly political comedians. Brown likes to scratch a little deeper.
Yet for all the grey area thinking, he can display monolithic intolerance himself, as illustrated in his opening routine about his ex-wife's new partner, the smugly pious vegetarian poet Geronimo – who he slates with a dismissive air that's a little reminiscent of Tim Minchin's Storm, but even more judgmental without, unusually, much nuance.
His performance skills are well-developed, too, even if playing to an undeservedly small audience in Soho Theatre's upstairs space makes him a little self-conscious. Where else would you hear impressions of both Noam Chomsky and up-and-coming comedian Alex Edelman?
Brown's a comic who's still changing year-by-year, making him hard to pigeonhole and market (perhaps explaining the poor attendance). But there's always something interesting going on, and he's getting ever-more skilled at sneaking difficult ideas into a more conversational, dare we say accessible, narrative.
Review date: 9 Nov 2015
Reviewed by: Steve Bennett
Reviewed at: Soho Theatre
Recent Reviews
What do you think?