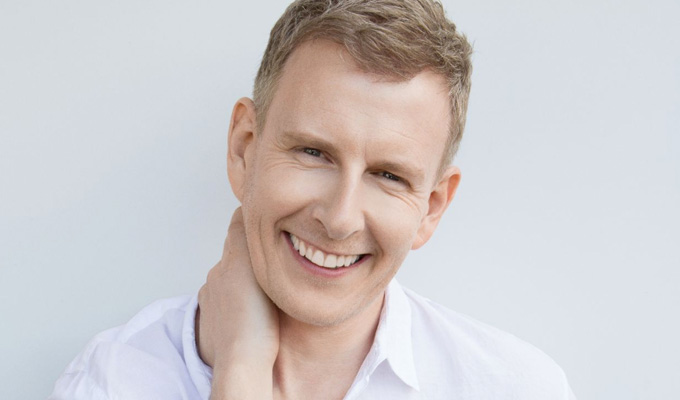 Patrick Kielty: Help
Note: This review is from 2015
Let's start at the end. For his finale, Patrick Kielty asks his audience for tips on how he should act to sustain his happy marriage. 'Keep doing what you're doing,' is the winning suggestion from the Brighton crowd. 'Because you are clearly punching above your weight.'
The comic's wife, if you're unaware, is Cat Deeley, the model, presenter and now American sitcom star (who's even played herself in The Simpsons, the ultimate accolade). And you really need to be aware, for the whole show is based on her, without Kielty directly referring to her by name.
'The problem is, I'm happy,' the 44-year-old says up front. Anathema for comedy of course, as it's not a state the British or Irish are particularly comfortable with.
There is, however, humour in the discrepancy. Despite his own good looks and success on telly and radio, Kielty successfully portrays himself as a hapless potato for Dundrum who got lucky, evoking laughs by harking back to a backwater past, and contrasting it with the Missus's swanky life in glamorous, if fake, LA. He works well with the defining characteristics of Irishness, particularly in a delightful scene in which he imagines why Bargain Hunt would never work in Ireland, which you'd probably never think of.
Help starts at a gentle simmer, a few light and easy jokes, perhaps because this doesn't seem like a die-hard comedy crowd, more people drawn by the opportunity of seeing a charming celebrity. They appear a little shocked at asides about paedophile priests, Operation Yewtree or the Oscar Pistorius case, even if they'll seem a little boilerplate to the comedy savvy.
But Kielty knows how to work a crowd, his effortless audience banter drawing them into stronger material. Before too long he's got them guffawing at concepts like the 'window of filth' when you can introduce unspeakable sexual practices to the bedroom, or a fantastic joke about Miley Cyrus's lack of pubic hair. It's all in the spirit of 'a bit of blue' cheek, more than anything too dirty as he guides us through Tinder and the some of the lost crafts of old-school masturbation.
The more everyday travails of marriage are done with a light touch, so even if the observations aren't earth-shattering, he makes them feel genuine. The fact we know his wife, at least in a celebrity sense, adds to the feeling of honesty, that we're peeking a little behind the headlines, not least with his story of how he turned their longstanding friendship into a romance, thanks to an impressive grand gesture.
Contrasting with his assertions of happiness, there's an undertone of fear. That one day all this will be gone – after all, he's seen the sobering Hollywood divorce statistics, that gives a pinch of vulnerability. Just a pinch, though, for he's a consummate provider of finely-engineered stand-up that works on certainties for impact, not the vacillations of doubt.
In the same mould, his enviable crowd skills come to the fore again when, inspired by the rather easy laughs to be had from the sincere 1913 manual Don'ts For Wives, more recently republished as a joke, Kielty leads us into that finale based on audience suggestions. Despite being disruptively heavy on housekeeping, like the dreaded joke competitions of the clubs, he rolls with the material, making it much better, and much more in the moment, than it might be.
Kielty really doesn't need any help doing what he does. Though it's been six years since he last tour, this robust comeback has him firing on all cylinders. He knows his audience inside-out, and delivers emphatically.
Review date: 16 Oct 2015
Reviewed by: Steve Bennett
Reviewed at: Brighton Komedia
Recent Reviews
What do you think?