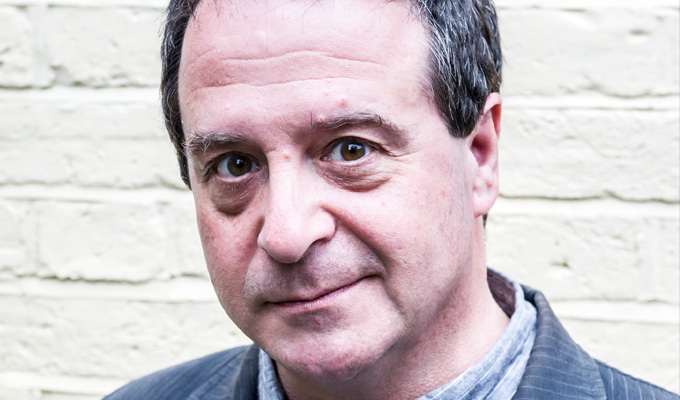 Mark Thomas: Trespass
Note: This review is from 2015
On the face of it, land ownership seems a dry subject for an hour of comedy. But as Mark Thomas's timely, important and inspiring show Trespass proves, it is one of the biggest issues around.
Real people being priced out of London is gaining some serious political traction, with up to 70 per cent of swanky new-build apartments going to foreign-based investment schemes – whether anyone actually lives there proving largely irrelevant to whatever wealth fund bought them.
On a more personal level, Thomas cites his local South London mechanic, the subject to constant complaints by bankers who move to the area and then claim that the decades-old car business is ruining the tone – 'trying to bend the world to their little whimsy' as the comic puts it. Hence the gated communities where the wealthy can keep the riff-raff from walking past their door.
Public spaces, too, are being encroached upon by corporations, eroding ancient rights of access or any behaviour the billionaires dislike. You might want to take to the streets, but the dubious foreign states or shadowy private equity group might not let you – as the Occupy movement found.
In similar vein, local authorities are imposing draconian laws on public land, criminalising the homeless for being poor, for example, by banning rough sleeping, or farcically banning buskers for 'not smiling'.
It's impossible to leave a Mark Thomas gig without an outrage at the injustice and a fire in your belly for change. But this is not a political rally, so the agent for that change – as ever – is mischief.
Previous campaigns have used that tactic to great effect, as he explains in his first-half preamble, heralding some of the achievements of his last project, 100 Acts Of Minor Dissent – which as well as being great fun forced the Royal Parks not to charge sports teams to use the shared land and Amazon to subtitle its films on Amazon Prime. Each fight presents an almost Ealing Comedy-esque tussle between the little guy and the system and comes with emotional investment as you hope to see a triumph. When it does, there's a mini-climax.
In Trespass, Thomas uses the same cheeky techniques as he outlines three walks pointing out where he has challenged the orthodoxy of land ownership: from holding a comedy club on the Thames terrace of a Central London office building to an impromptu protest that quite literally took places on the streets of Oxford.
He is a man who spoils for a fight with a 'no loitering' sign; upsetting the humourless pinch-lipped, occupants of the gated development that erected it through the medium of cake. Yet his humorous approach brings out the best in other people – even the security guards who wearily accept his antics.
All the battles are told with passion and animation as he brings to life all the peripheral characters in his struggle, easily identified as good or evil, jobsworths or decent folk.
Although there is perhaps a feeling that there are so many fights to be fought, as Thomas stuffs this busy show with a lot of similar campaigns, leading to a sense of being overwhelmed. But also of wanting to join him in doing something; and as a recruiter to the cause there are fewer finer than Thomas. For the battle, and by extension this show, is forever in progress – more than making up for in urgent relevance any temporary slacking off in the laughs.
As private corporations take over more of Britain's land, there's one bit they will never own: the moral high ground, where Thomas is erecting his own community, open to all.
Review date: 21 Sep 2015
Reviewed by: Steve Bennett
Reviewed at: National Maritime Museum
Recent Reviews
What do you think?