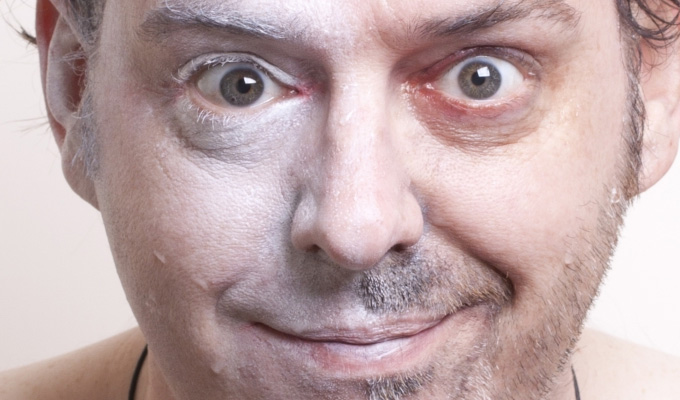 Seymour Mace: Niche As F*ck!
The day after the Foster's award nominations come out, there's an elephant in Stand 2. 'Bit of an issue, isn't it?' the newly-shortlisted Seymour Mace explains to his sold-out audience.'I'm supposed to be fucking niche.'
Awards nod notwithstanding, Mace could never be accused of going mainstream, with his shonky surrealism and poetic profanities. For starters, there's not just an elephant in the room, but a cast of beasts in puppet form, a twisted Punch & Judy from a deranged mind. And that's just the opening…
Mace's oddness is no fey whimsy; it's driven by inner demons: The undertow is that these ridiculous actions are the desperate actions of a desperate man, reduced to yelling at strangers after a lifetime of bad decisions left him out of other options, let alone permanently single and broke.
His maverick mind is never less that fully dedicated to the task. A whole cheesy gameshow seems to be built around one pun, for example, though there's plenty of fun in calling celebrities 'twats' on the way. But his commitment to the gag means some ideas – strong and original as they are – can be overextended, especially in the last quarter hour.
There are cheap homemade props, daft gags, and twisted nuggets of advice which are not quite contained by the confines of the room – and occasionally a hint of something deeper emerges. A stupid bit of banter about whether you'd rather be able to fly or be invisible turns out to have a sociological angle. 'It seems silly, but it's actually quite political,' Mace points out.
Indeed, Niche As Fuck is a visceral satire on his own existence, expressed in a cavalcade of low-rent nonsense that well deserved its nomination.
Review date: 31 Aug 2015
Reviewed by: Steve Bennett
Reviewed at: Stand 2
What do you think?